Today we are highlighting Class of 1972 alum, Don Hallenbeck in our "Where Are They Now?" series. Don has had some interesting adventures over the years. He sent me the information to write this a while back and I'm finally getting it posted! I apologize that it has taken so long to put it together and thank Don for sharing his story with us!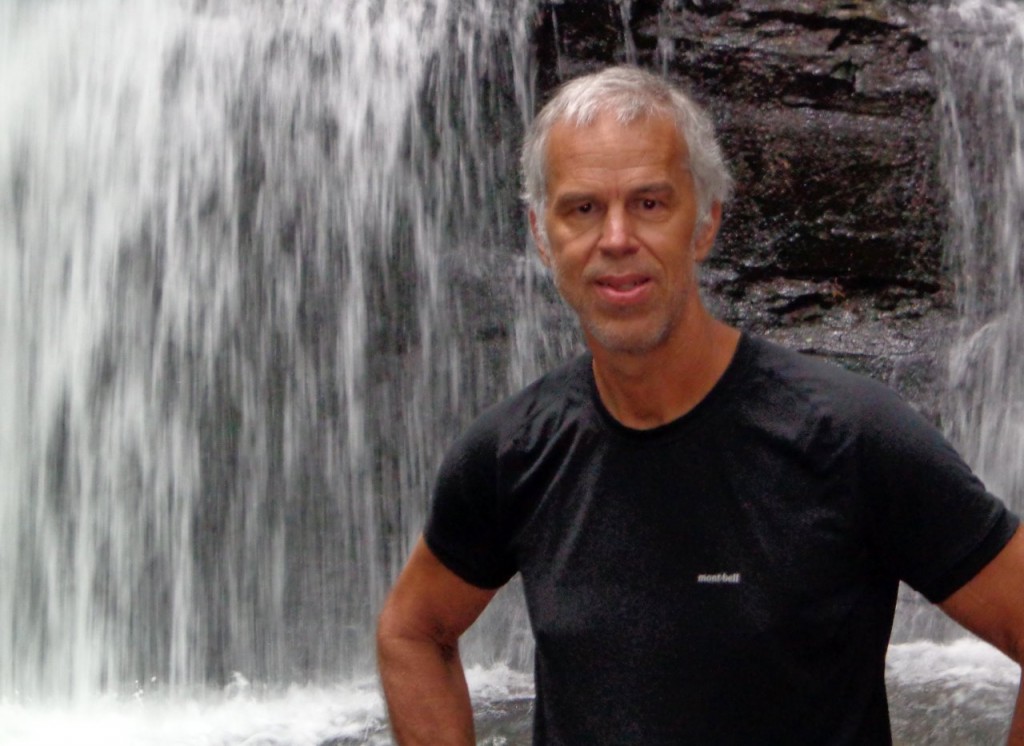 Don's years after high school were filled with good intentions and changes in his plans in four year segments. Don intended to go on to college right after high school but "hadn't considered where the money to pay for it would come from", so he enlisted in the Air Force with intent to enter the field of electronics. Shortly after joining, he responded to a notice for anyone interested in Pararescue, entered into that training, and spent the next four years as a Pararescue Jumper. Then came college. Don attended SUNY Brockport with the intent to work towards a career in Nursing or Physicians Assistant – something in the medical field – when one of his professors suggested he major in Chemistry. Then, a summer job in the Physics Department interested him enough to add a second major in Physics. At one point, he was also working on a Math major, but ended his four years at Brockport graduating with majors in Chemistry and Physics. His next four years were spent in graduate school at Perdue in West Lafayette, IN, intending to pursue a PhD in analytical chemistry. After not finding that very interesting, he ended up graduating from Perdue with Masters Degrees in Chemistry and Physics.
During his time at Brockport, Don met his wife, Dee. They currently live in rural Indiana and have four children – Chris works part time and primarily watches the children in West Lafayette, IN, Mike is a self-employed videographer in Indianapolis, IN, Jeff is a self-employed baker in Chicago, IL, and Sarah is an interior designer in Indianapolis, IN. They also have eight grandchildren (and counting).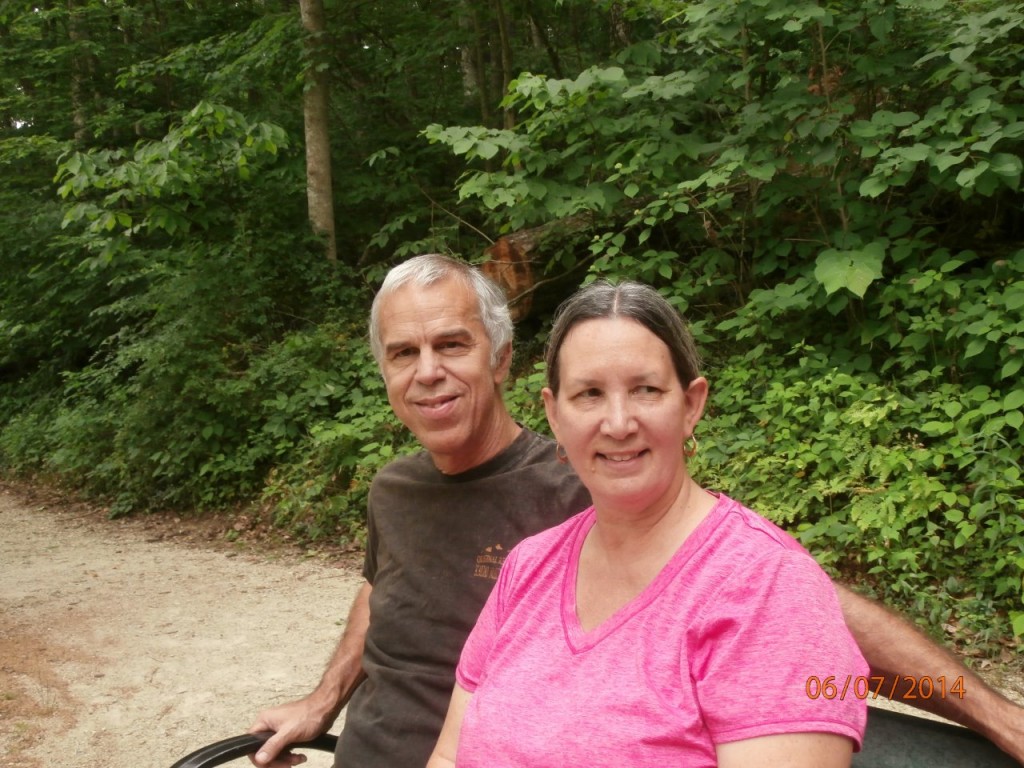 Don and his wife, Dee
Don particularly enjoyed his time at SUNY Brockport and continues to support the institution. He states this about that experience:
"I can't imagine a better academic experience than I had at Brockport. I was eager for the change at the time, immediately post-military, but hadn't realized my range of interest. The small class sizes fit my personality. Direct contact, discussion with the professors, particularly when working summer projects or independent research projects – they were genuinely excited/enthusiastic. Four years shot by in a blur. I particularly appreciated the summer support (work-study first summer, research/project stipends thereafter), as it allowed me to focus on "real" projects and summer courses, rather than needing to cobble together a 40 hour work week for three months. I promised myself then to fully support a summer research position one day, but after ~35 years of partial support (and some rather lean at that), Dee and I established a Research Scholars Fund at Brockport – eligible students from the Chemistry/Biochemistry/Physics department – first recipient was funded this summer. Those summers remain, for me academically, the most exciting that I've experienced."
While Dee worked as an analytical chemist at Eli Lily, Don worked at Great Lakes Chemical Corp (GLCC), a specialty chemicals company specializing in flame retardants and water treatment chemicals. His time at GLCC was spent in supervisory and managerial positions and traveling to other company locations and client visits – most notably, he spent a month in Antwerp, Belgium with side trips to the UK and Paris. After sixteen years at GLCC, Don moved on to SSCI, a contract laboratory specializing in solid-state chemistry, e.g. polymorph screening and characterization for the pharmaceutical industry. During his time with SSCI, Don traveled to Japan and the UK to do onsite method/technology transfer. Don retired from SSCI in 2012, but returned as a part time consultant later that same year and is still doing consulting work for them.
In his response to my questions, Don mused about the changes in technology over the years he was in college and throughout his career.
"We had to use slide-rules in high school. A typical graduation gift was the typewriter that would be needed in college – and an elective course in typing was highly recommended. By the time I started at Brockport, the front-end of the computer revolution was in full swing. We had to learn Fortran, C, and Basic, the mechanics of punching card decks and negotiating with the Keeper of the Mainframe to run the deck, identify compilation errors, replace the errant cards, and get our decks back in the queue. When I started at Purdue, individual computers were peppered throughout the labs: PET, Sorcerer, TSR-80, Heathkit, Apple, Osborne, et.al. IBM released their personal PC the first year I was in grad school. We learned to code in machine-language and Unix. When I started at GLCC, people had heard of computers, but there wasn't a single one in the company. Chemists wrote monthly reports by hand on legal pads and delivered them on bended-knee to the departmental secretary for typing. Paperwork circulated via interoffice memos delivered by individuals paid to wheel carts of correspondence. The modeling that I did in those earlier days was constrained to 4×4 matices, given the tedium of hand-calculation. Fast forward to today. If the network hiccups, I might as well go home, as the totality of my job is computer-based. I'm routinely corresponding with individuals on other continents and, in spite of the time difference, I typically receive replies back within the day."
But, it was hearing of Don's hobbies that prompted me to contact him for an interview. Don enjoys traveling and a variety of hobbies. This is what he had to say on this topic:
"We took a once-in-a-lifetime two-week family trip to Kauai in 2001 (three of the kids, the oldest off on his own then).  Fell in love with the island.  Purchased a timeshare week (South Park anyone?).  Started returning every-other year for two-weeks.  Found the two-year delay intolerable.  Began accumulating additional timeshare weeks on the island, ultimately settling on 4 weeks as the sweet spot.  February is now our favorite month of the year, with the majority of our time spent hiking, walking on the beaches, or lounging in the sun (me) or shade (Dee). 
I've had lots of hobbies over the years, hiking being the earliest that's stuck with me.  Spent a good bit of time hiking in rainforest (Panama, Kauai), mountains (predominately Smokies, Adirondacks, and Whites, brief time in Grand Tetons and Big Sky), forest, Florida scrub, and some desert (Sedona, Utah).  Notable experiences in Alaska and Columbia (Sierra Nevada Range).  Thoroughly enjoyed winter hiking/camping back in the day, but not now…
A fellow student at Brockport gave a presentation of his Appalachian Trail hike in 1979.  I decided then that I would hike the trail one day – just hadn't anticipated it being this far off. April 27th is my official start-date for the attempted thru-hike. (Blogger's note: this info was shared with me mid-April 2015) Vital stats: base pack weight (everything except food/water) = 17.2 lbs, maximum food carried = 7 days supply @ ~1.75 lb/day, water carried = 1 liter typical (depending on sources, e.g. springs, streams), resupply points generally no more than 5 days apart.
Typically, ~90% of the thru-hikers start from the southern terminus (Springer Mtn, GA) and ~10% from the northern terminus (Mt Katahdin, ME).  I'm planning to flip-flop from Damascus, VA – hike north from Damascus to Mt Katahdin, fly/drive back to Damascus and hike south to Springer Mtn.  If successful, the hike (~2190 miles) will take 5-6 months.  Theory is a beautiful thing.  As I've not had a camping/hiking trip longer than 2 weeks since 1976, this promises to be an illuminating trip.
Hobby #2, which started in graduate school, is Dungeons and Dragons.  Strictly old-school gaming rules, although we dabbled with Pathfinder for a couple of years.  Yes, a bunch of guys (a smattering of young-women play, but the enthusiasm for these rpgs have a significant gender-bias) around a table with painted plastic figures and 3-D terrain, exploring fantasy settings and fighting mythical creatures, while attempting to (plug in your favorite fantasy trope here – after a few decades you'll encounter them all once or twice).
We've got a group of ~6 that meet on a reasonably routine basis.  Two of us have been playing this together since 1981, some graduated high-school with one of my sons, and some that he met after college.  Age range in our group is 30-61 (my wife would likely suggest 12-15), although my 7 yr old granddaughter does help cast/construct/paint terrain (caverns, castles, dungeons). 
Don shared these photos from his hiking experiences: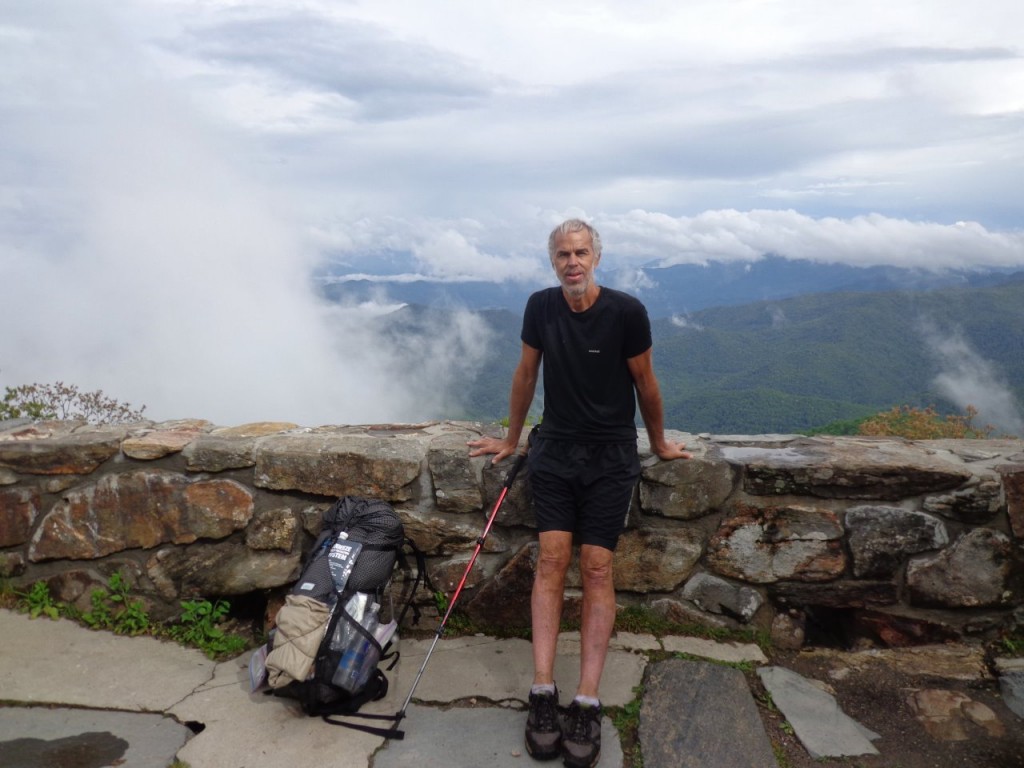 Wayah-Bald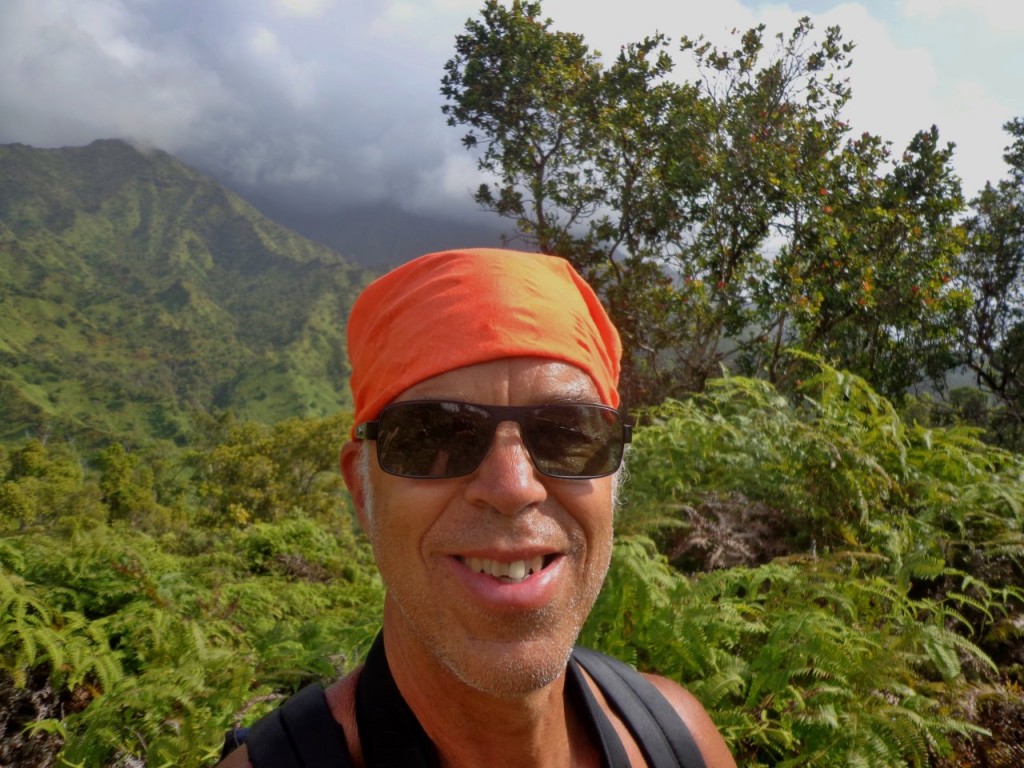 Kauai Trail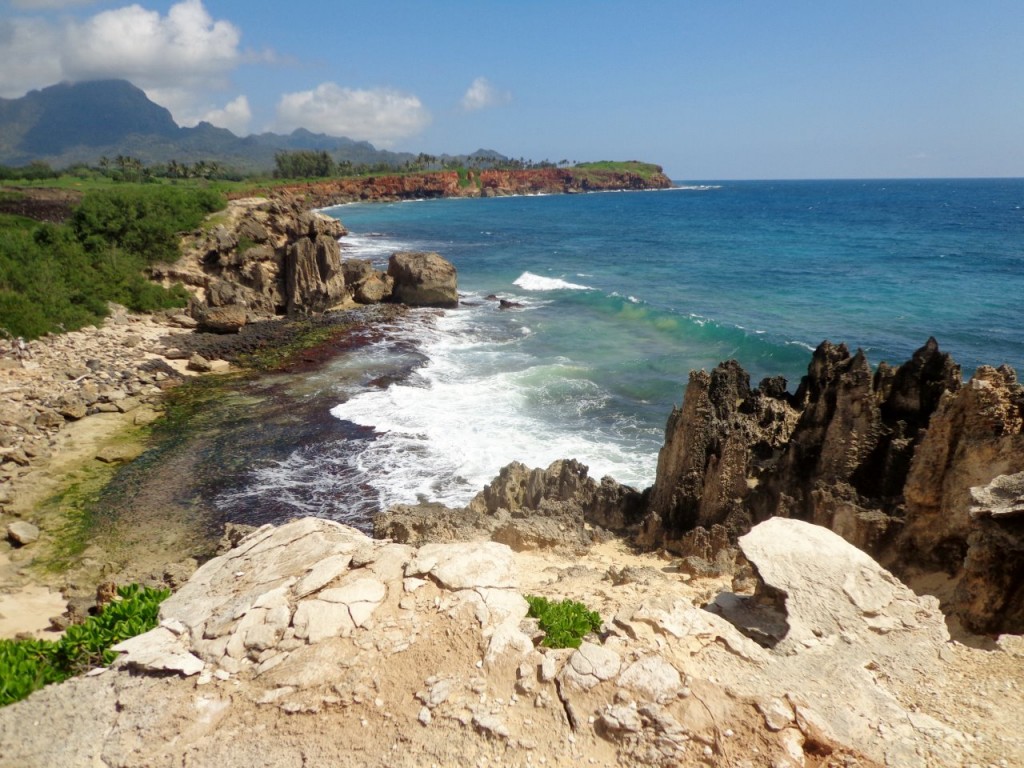 Kauai Coastline
About his time at AHS and what, if any, influences it had on his life:
"A number of teachers still come to mind after 40+ years:  M. Martilotta (we got along famously), M. Freson ("Huestous, halt your incessant bibbling!"), R. Sanford (I can still see the Civil War troops in their trenches, Teddy Roosevelt charging San Juan Hill), Coach Stackwick ("Keep your nose clean!").  It's interesting to view those times in retrospect and reflect on what was important, and when.  History was OK in school – interesting enough, but not to the point of bothering with it outside of assignments.  Yet I can't get enough of it now, and track this back to R. Sanford's enthusiasm.  In general, the teachers who were most clearly innately interested in their subject matter and even-keeled with the class stick most firmly in my mind.  We had a good number of them in AHS overall.
But the importance of academic prep would manifest in another four years.  The lessons from AHS of more immediate personal impact came from gym and wrestling – rather surprising in that I was decidedly average at both. 
The indoctrination period of special forces training keys on selecting individuals capable of performing under significantly elevated levels of physical and mental stress.  The physical stressors are the typical running, swimming, and calisthenics.  Mental stressors include sleep-deprivation, harassment, and placing you in situations that elevate your fear and anxiety – most typically targeting fear of drowning and confinement (claustrophobia).  Ratchet-up and maintain misery at the desired level, then badger, harass, and constantly remind folks that all they need do is opt-out to end their misery.  It doesn't take long to thin the herd. 
So what does this have to do with AHS gym and wrestling?
Most people don't pre-train a fear of drowning.  I lived with fear of drowning every time we played water-polo in high school.  Can't remember ever scoring a goal – just remember being pushed under every time I had the ball, and being held under to the near breaking point after releasing the ball.  Thought I was going to drown lots of times in that pool.
Wrestling by its nature requires dealing with discomfort.  But our unique method of cutting weight proved especially helpful: your partner rolls you up in a mat, stuffs the foot-end with towels, drapes a towel over the front-end, and hangs out in the area in case you freak.  With arms tightly wrapped against your torso your fingers are free to wiggle.  Nothing else can move while the running sweat stings your eyes as you consider how tight each breath feels and how many places itch.  I can't think of a better way to train to deal with claustrophobia.  (It has, however, occurred to me since then that cutting weight from 112 to 98 is stupid).
AHS intentionally prepared me for college and serendipitously prepared me for the USAF."
I'll leave you with this last bit of shared detail from Don about his time in the USAF:
"I'll share one more anecdote from this time frame. Memories triggered when watching the evening news and the concomitant army recruiting commercials…
The beauty shots for recruitment are always HALO jumps out the tail of the aircraft – the team of 4-6 bound for glory.  The roar during free fall catches most of us by surprise the first time.  In the flat stance before opening, terminal velocity is ~120 mph.  Pull your arms into your sides and dive, and you approach 200 mph.  Anything that can flap in the breeze cracks at these speeds.  The near-deafening sound drops to complete silence when the chute deploys.
Sport jumpers turn their noses up at static line, but that's because they only know jumping for sport.  Imagine you're a newly-minted 19 year-old graduated from AHS about a year ago with your background of working summers on the farm – baling hay, picking fruits and vegetables.   Now you're holding the static line in a C-141 at night; side-door is open, jet engine is as noisy as the wind ripping the doorway.  Soft red light in the cabin maintains night vision.  You're in full scuba gear, main parachute on the air tanks, reserve on your chest above the medical kit on your stomach, butt-boat on your backside, weapons pack on one leg, diving knife on the other, open ocean below.  You shuffle to the door in fins and wait for the signal.  Since the C-141 can only drop speed to 140 knots for deployment and you're sporting a fair bit of extra weight, you will bounce off the side of the aircraft despite best efforts to blast out the doorway (the jump instructor promises to count the scruff marks upon landing, to document your bounce count).  Your chute opens within seconds of exiting and the 141 is a distant sound shortly thereafter.  But you're focused now on spotting a target raft in the black ocean, calibrating your approach to the water, and trying to avoid thoughts of over sized predators. 
Because the chute can drag you down and drown you once in the water, or tangle you and drown you (training instructors took great joy in recounting the numerous manners that can trigger your untimely demise), you've got to release the safety clip on one side of your chute about 100' above the ocean – allowing rapid release of the chute upon water entry.  Problem is that an overzealous tug can trip the underlying ring, releasing the chute from one side of your body while 100' above the ocean, and leaving you with a streamer instead of a chute (also potentially lethal, naturally).  But things typically do work as you've prepared: you hit the water, shuck the chute, and start executing the primary training objective.
HALO jumps are spectacular.  Night jumps into the ocean always had greater command of my attention."
Again, thank you, Don, for sharing your story and providing these photos.