ANNOUNCING:
The Albion HS Alumni Foundation has launched a product page on MyLocker.net – you can now purchase customized Alumni apparel, duffle bags, towels, and more!
Want to show off your alumni pride? Just go to the link below and start shopping!  
And, the best part? The Albion HS Alumni Foundation receives a portion of every purchase to benefit our scholarship funds!!! How awesome is that?
Here's how to get your cool stuff:
Select the item you would like to purchase.
From there, you can customize and personalize it anyway you would like!
There are formats to choose from – you can leave them as shown OR change them to make them more personal to you!
This is a screen shot of a jacket I customized for myself – I chose the first logo option and then changed it to the wording I wanted! I can't wait for it to arrive!!!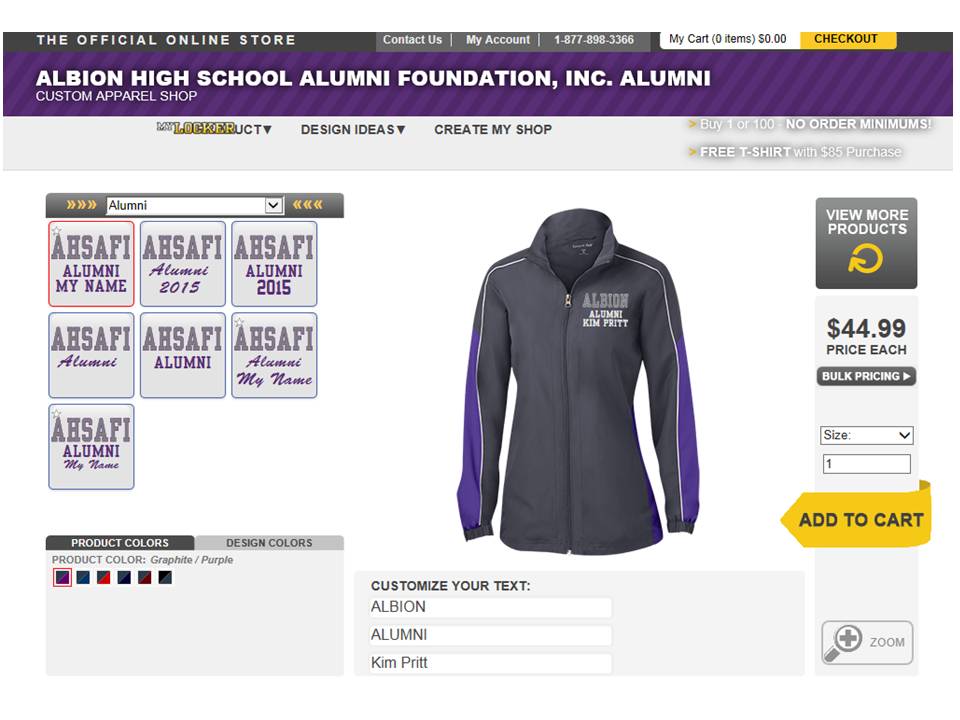 So, what are you waiting for? I'm sure there is a t-shirt, hat, or something on the site ready and waiting to have YOUR name on it!!!