Here are a few shots taken at the 2015 Graduation ceremony:
A few of the AHS Alumni Foundation Scholarship recipients: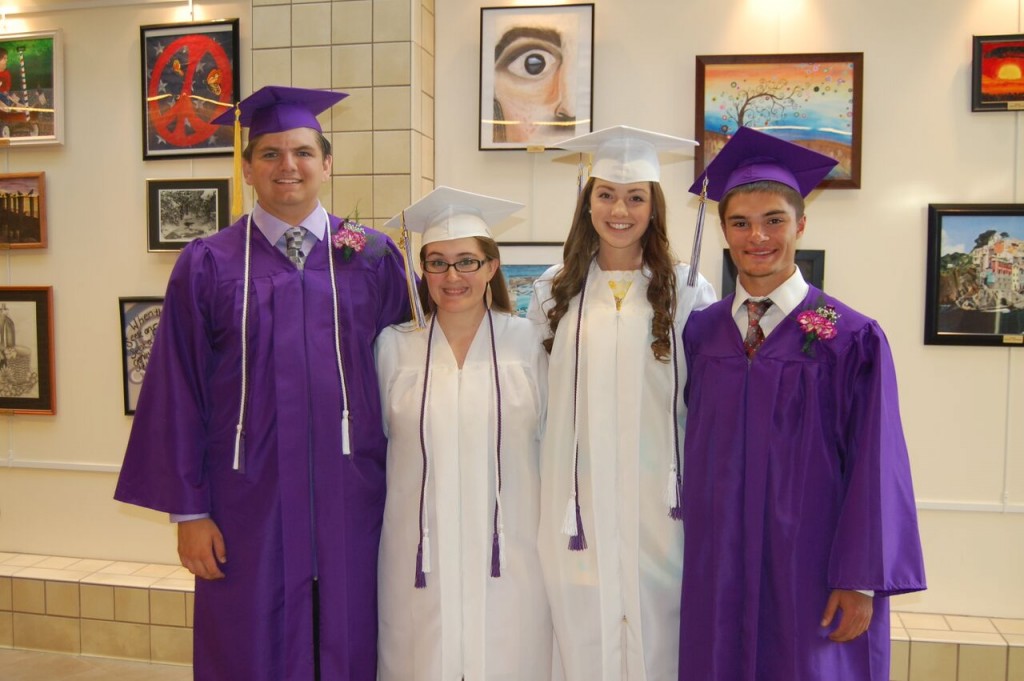 The Alumni Foundation Scholarship recipients ($1500 each): (l-r) Morgan Seielstad, Brittany Francis, Kellie O'Hearn, Dominic DiCureia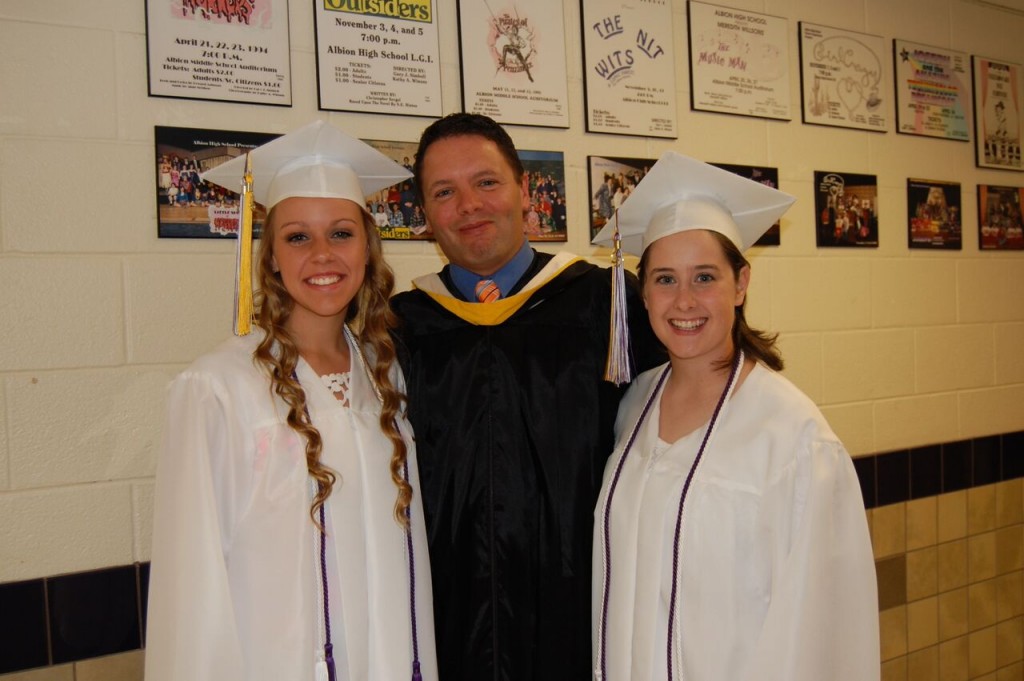 Panek Scholarship recipients: (l) Sara Millsbaugh is the first recipient of the new John Panek Memorial scholarship ($1000) – Sara is also the incoming NYS FFA President. (r) Jayne Bannister received the Panek Family Farm Agriculture scholarship ($1000). Also pictured is AHS Ag teacher and Albion Alum, Adam Krenning.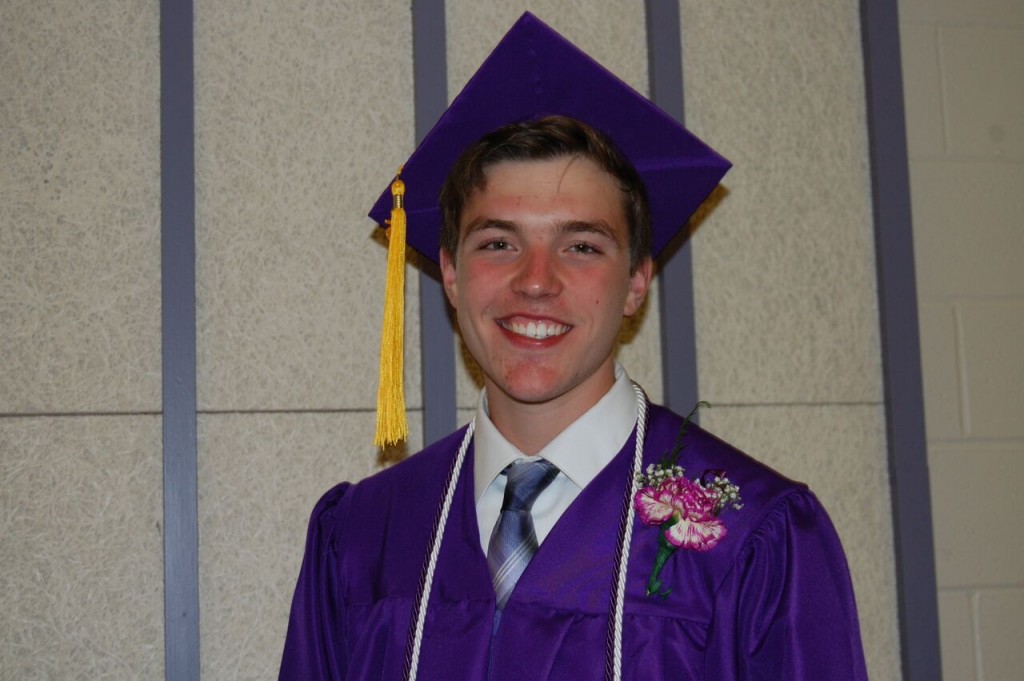 Recipient of the Hoag scholarship is Kyler McQuillan. Kyler will be attending UB for Chemical Engineering. The Hoag scholarship will award him $10,500 over his four year college career – $2625 per year.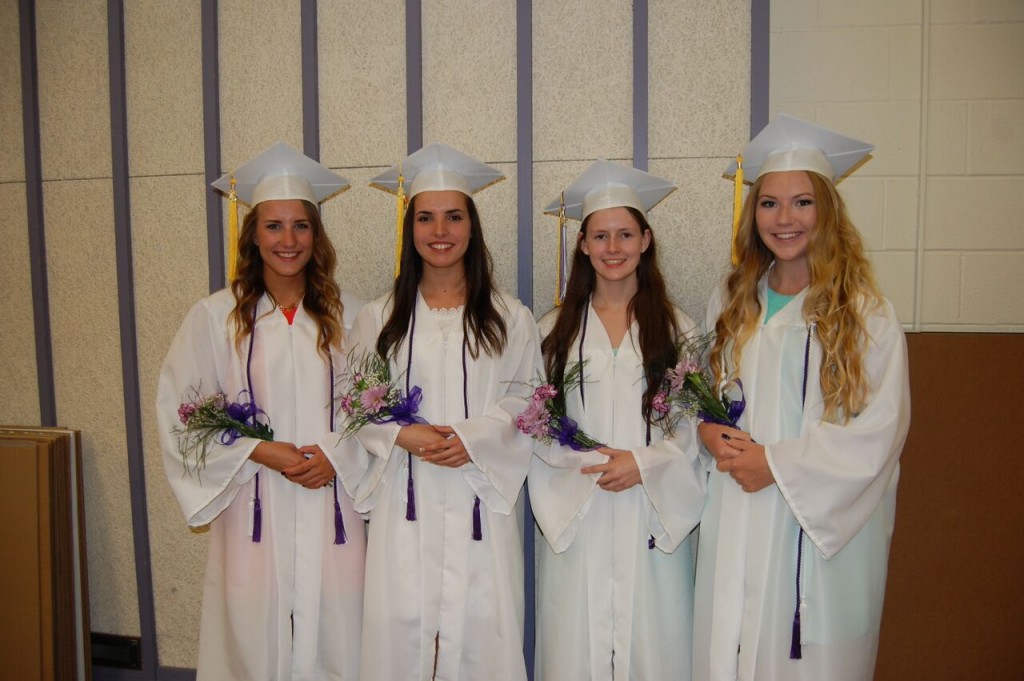 Four of the five Dr. Paul Mahany Family scholarship recipients ($1000 each): (l-r) Amanda Covis, Nita Bela, Sara Maxon, and Mallory Broda. Absent from this photo is Jordan Deskins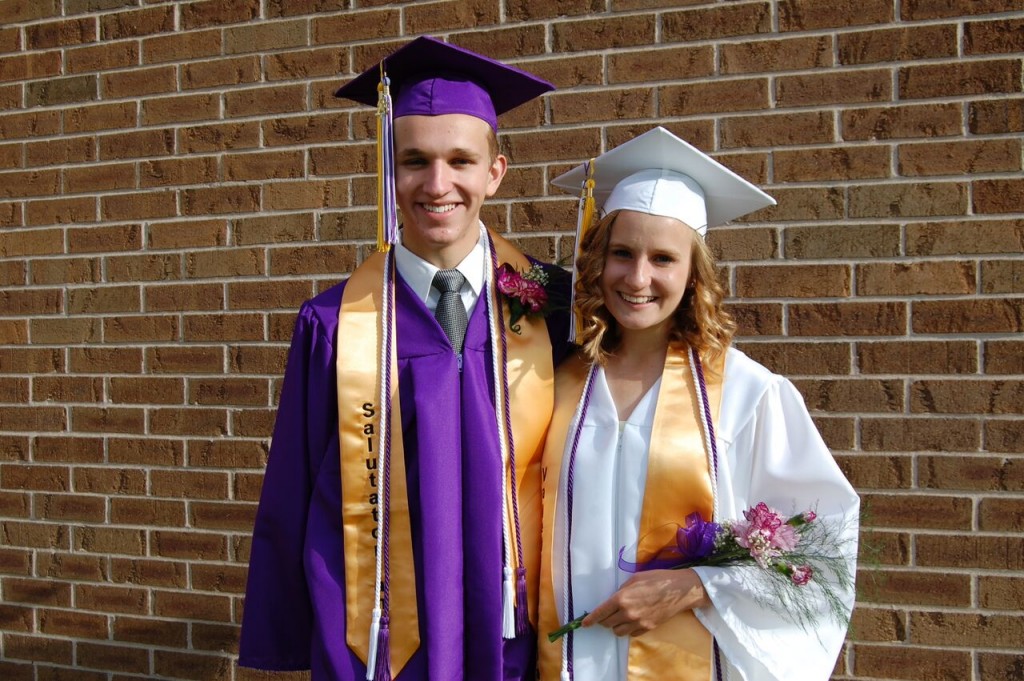 Salutatorian Jacob Squicciarini and Valedictorian Madyson Coville. Jacob received the Dr. Lee Minier Science scholarship ($500) and the Harry W. Salchak Science scholarship ($2500). Madyson received the St. Gobain Technical Fabrics scholarship ($1000).
Other images from graduation: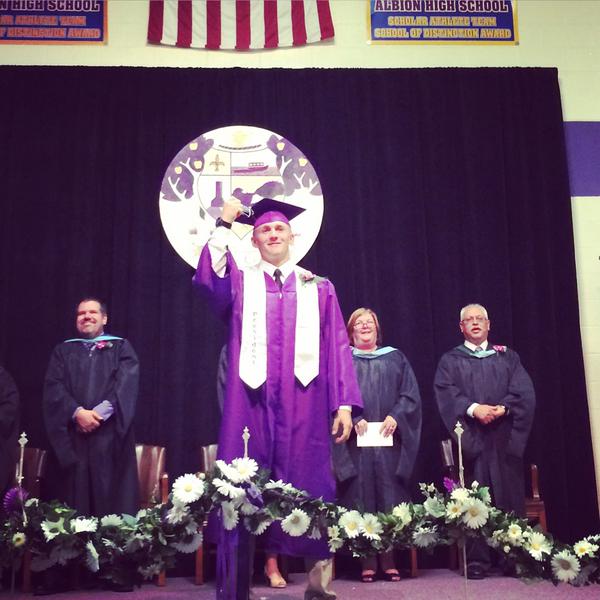 Class of 2015 Class President, Aaron Burnside moves his tassel to symbolize their graduation from high school
The Senior Chorus sang the National Anthem and "For Good"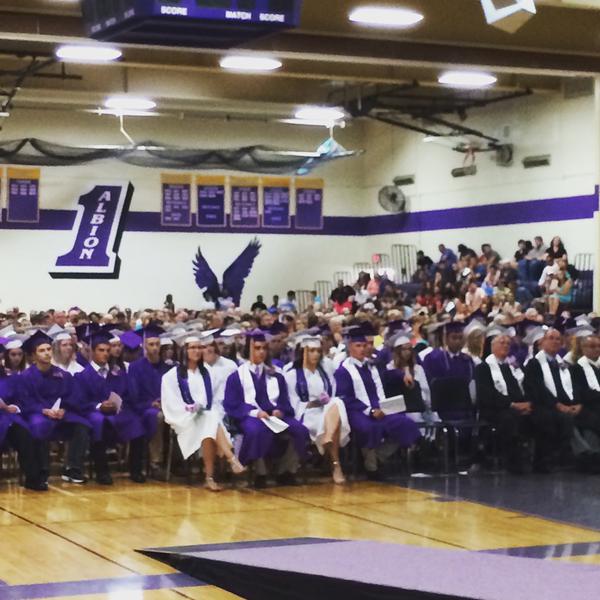 The Class of 2015 – congratulations!!!