Organizers of a reunion for Albion folks in Florida asked that we share the invitation with you. Contact info and directions are included below.
Albion Reunion 2017
When:  Wednesday, March 8 from 12:00-4:00.
Where: Water Oak Country Club and Estates, (Hwy 27/441), Lady Lake, FL.
Cost: $5.00 per person plus dish to pass.  Please label and bring your own serving utensils for your dish.  Cost covers: chicken, coffee, ice tea, lemonade and paper products.
RSVP: By March 5 to Marcia Smith at 585-766-2929 or marcy1158@yahoo.com. Last minute additions will not be turned away!
Payment: Mail check payable to: Sharon Midea, 609 Spruce St., Lady Lake, FL, 32159.  Please do not mail checks after March 1st so we may have record of payment.  Payment will accepted at the door also.
Other Info:
Questions: Call Bill Pilon at 352-536-9928.
You may BYOB.
There is a kitchen and ice machine available for our use.
The building is smoke free. Smoking is allowed outside in designated areas.
If you know of someone who we should add to the list, please let Bill or Marcia know.
NEEDED: a portable PA system.  Please let us know if you have one that we may borrow.
From Interstate 75: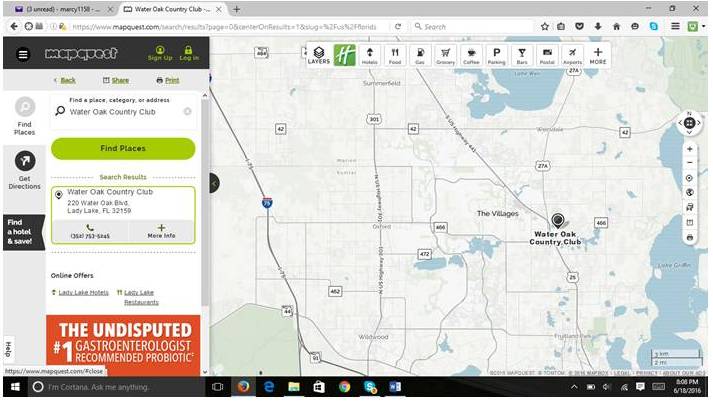 Orlando Overview Area: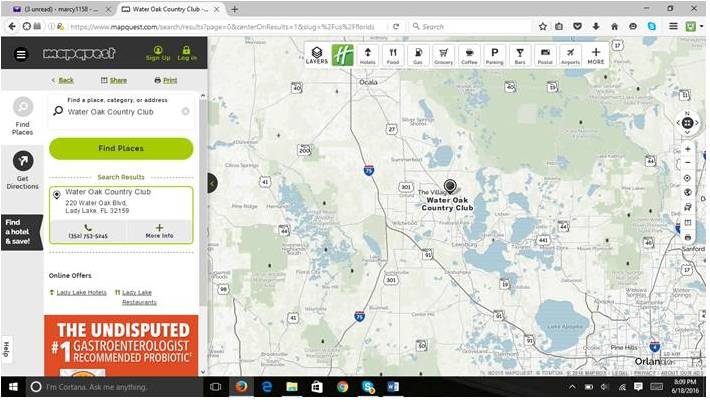 Directions to the Club House: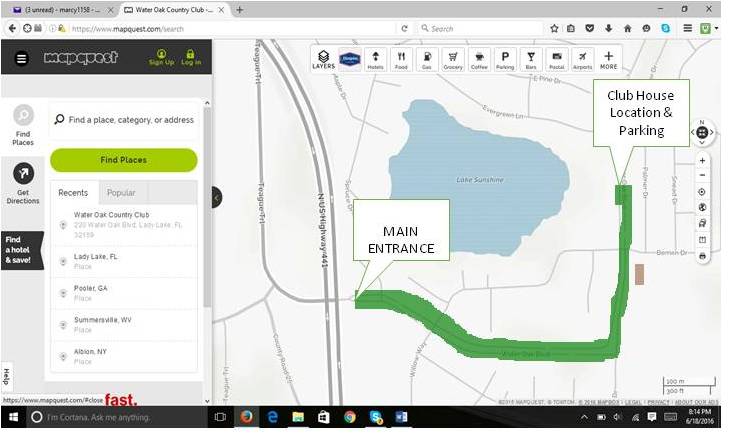 WATER OAK ENTRANCE: 
At the gate: Inform the attendant you are attending the Albion Reunion Luncheon at the Main Club House. Arrangements have been made for you to allow entrance into the park.
Stay STRAIGHT on the main road (Water Oak Blvd). This will curve around to your left and you will see the main club house. Total distance is about ¼ mile.
Parking, including handicap parking, is available in front of the club house and along the main road.
We will also have golf carts available to shuttle people from the sports complex parking lot if additional parking is needed. (Orange area on the map)
You may pull up to the main entrance for those that need wheelchair/ambulatory assistance or if you wish to drop off your dish to pass. The entrance has a covered portico.