The 2018 Homecoming game was held on Friday, September 21st and resulted in a BIG 35-0 win over Depew and added to the undefeated streak for our Albion Purple Eagles! Here are just a few of the Albion HS Alumni that attended the event and visited us at the AHS Alumni Foundation Booth.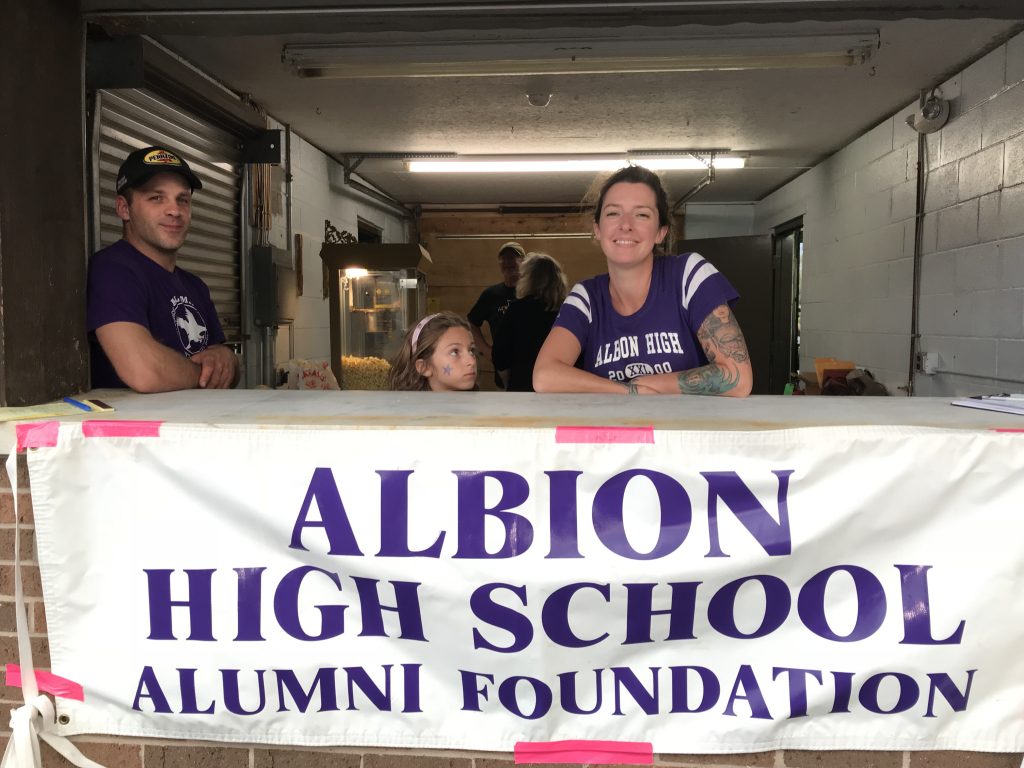 Manning the AHS Alumni Foundation booth was a family affair with Pat Olles, 2000, daughter Hannah, and wife Marissa (Minier) Olles, 2000, member of the Foundation's Board of Directors.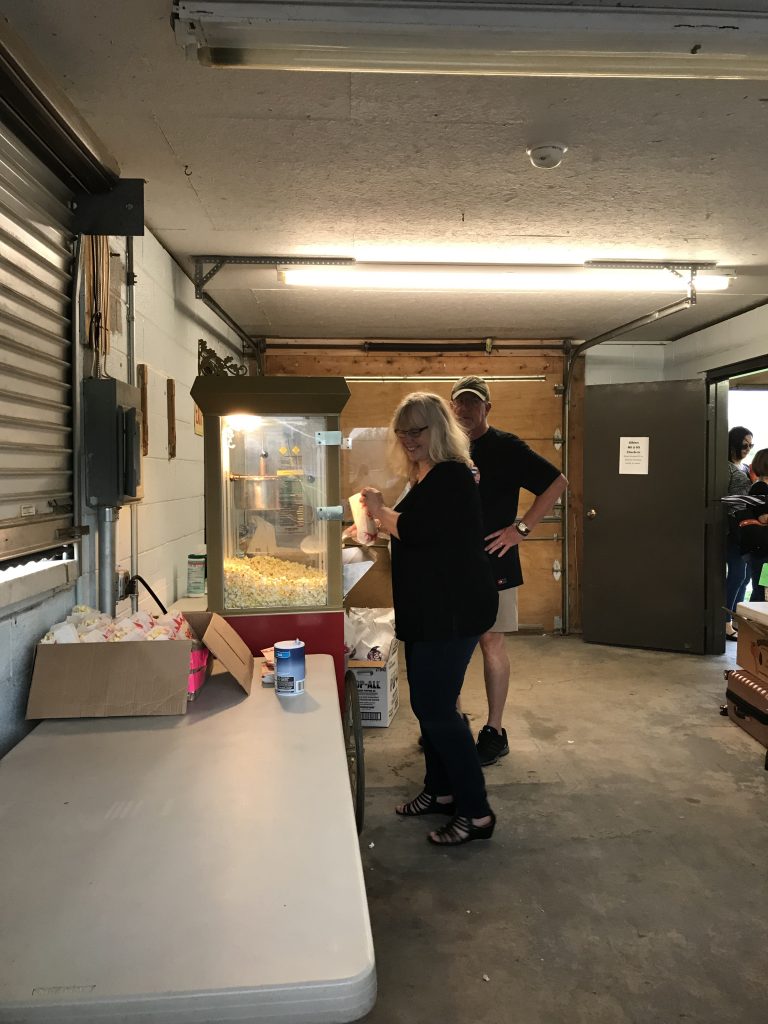 Making popcorn in the Alumni booth is Laura Marek, '79, and Doug Miller – husband of Foundation Board Member, Sue Starkweather Miller, '81
Along with popcorn, the Alumni Foundation booth sells horns, beads, bells, megaphones, and other items to the Purple Eagle fans!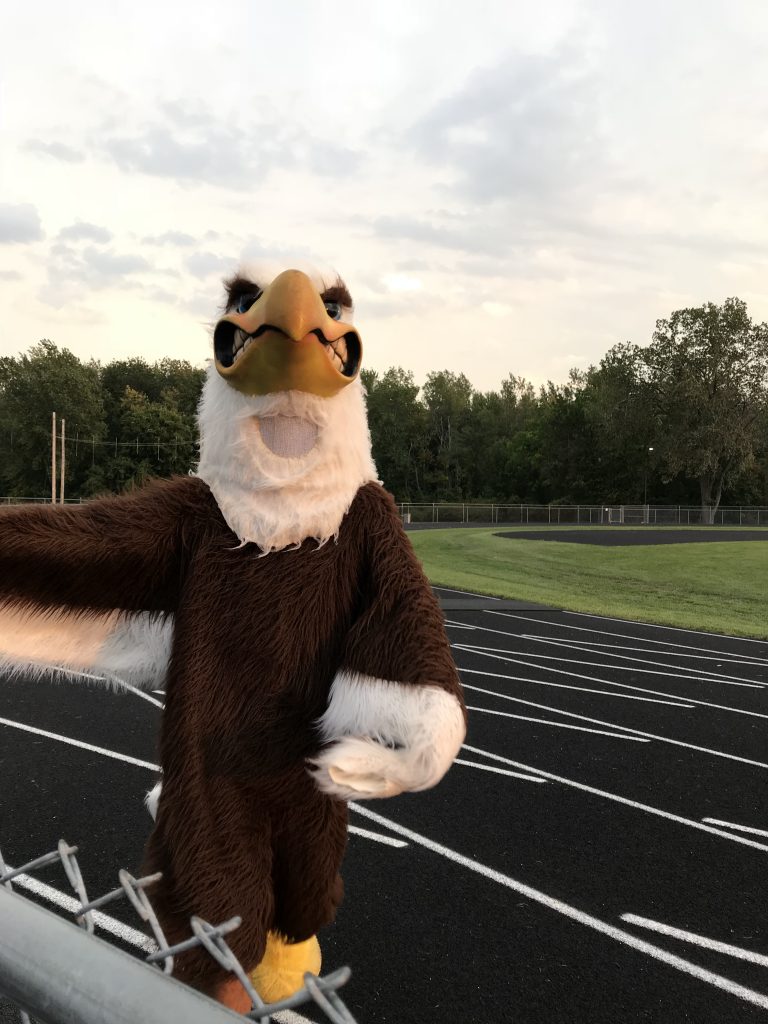 The Eagle was there cheering on the home team!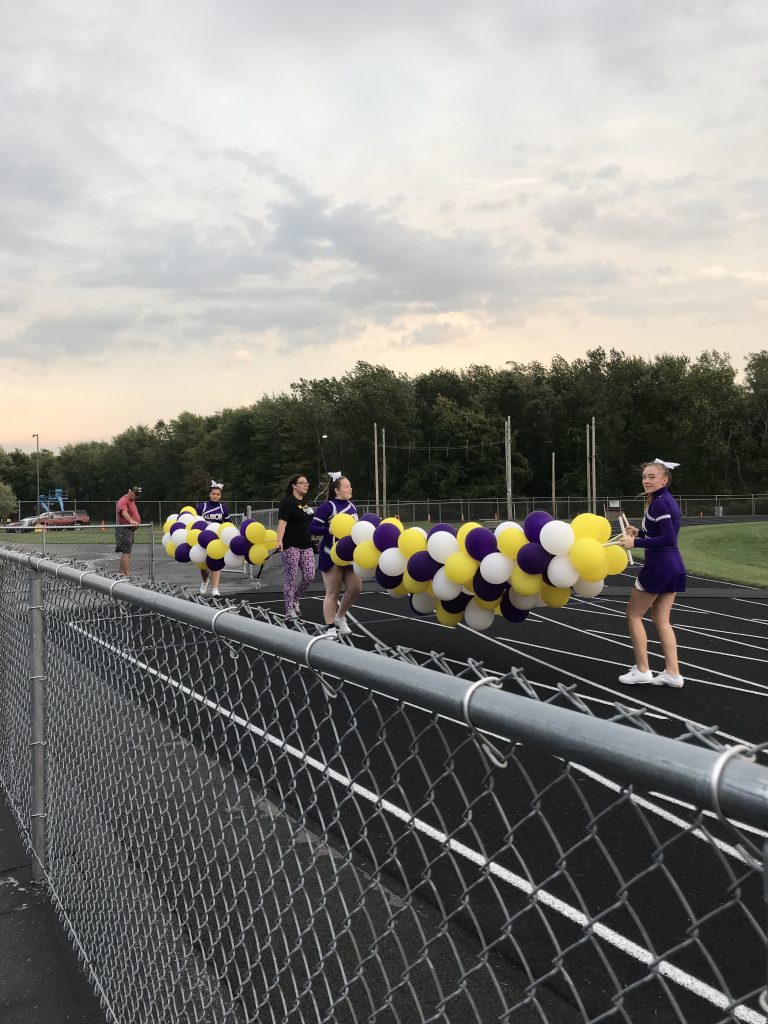 Cheerleaders delivering the balloon arches to the field!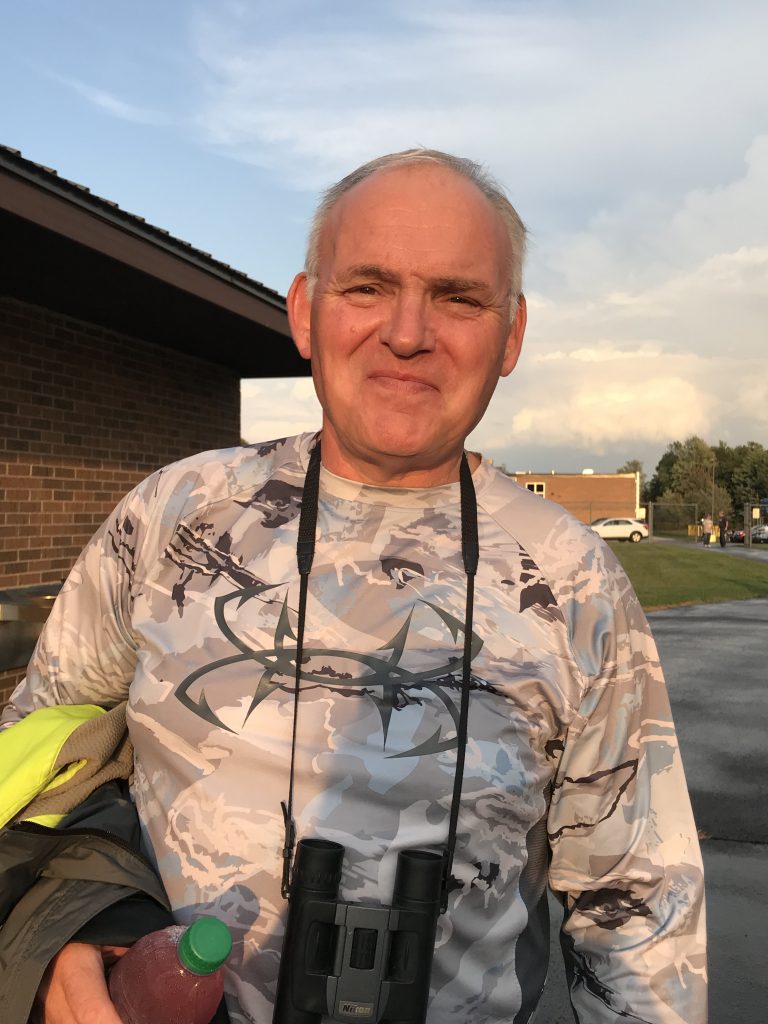 Mark Restivo, Class of '68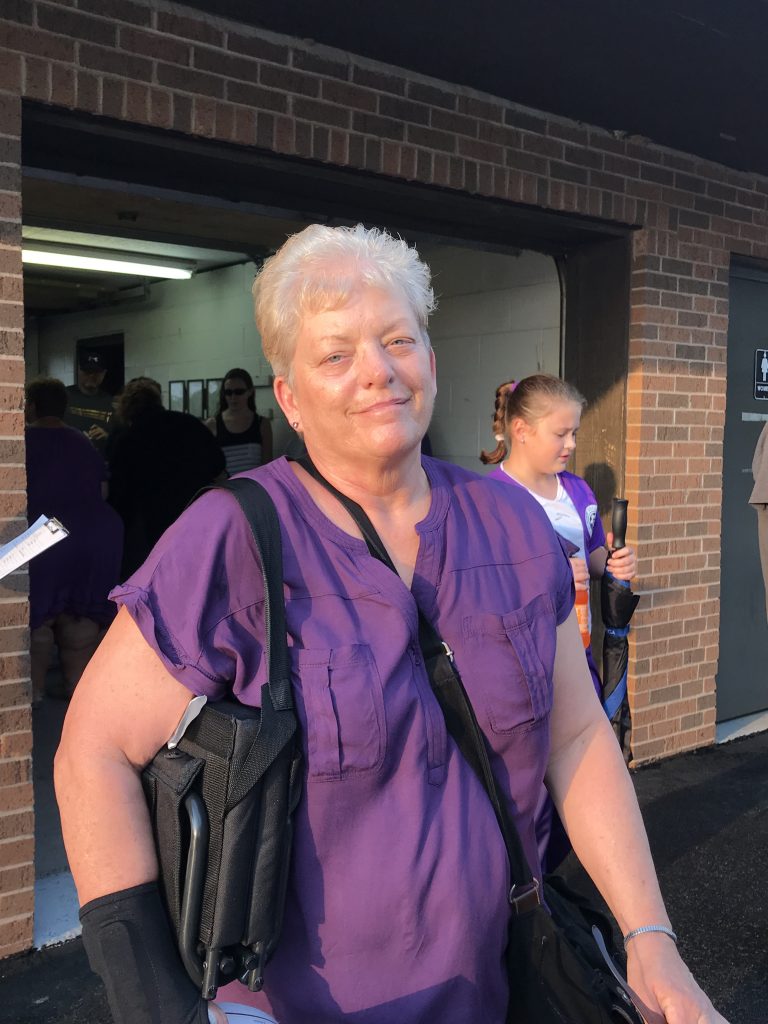 Nancy (Bloom) Muoio, Class of 1975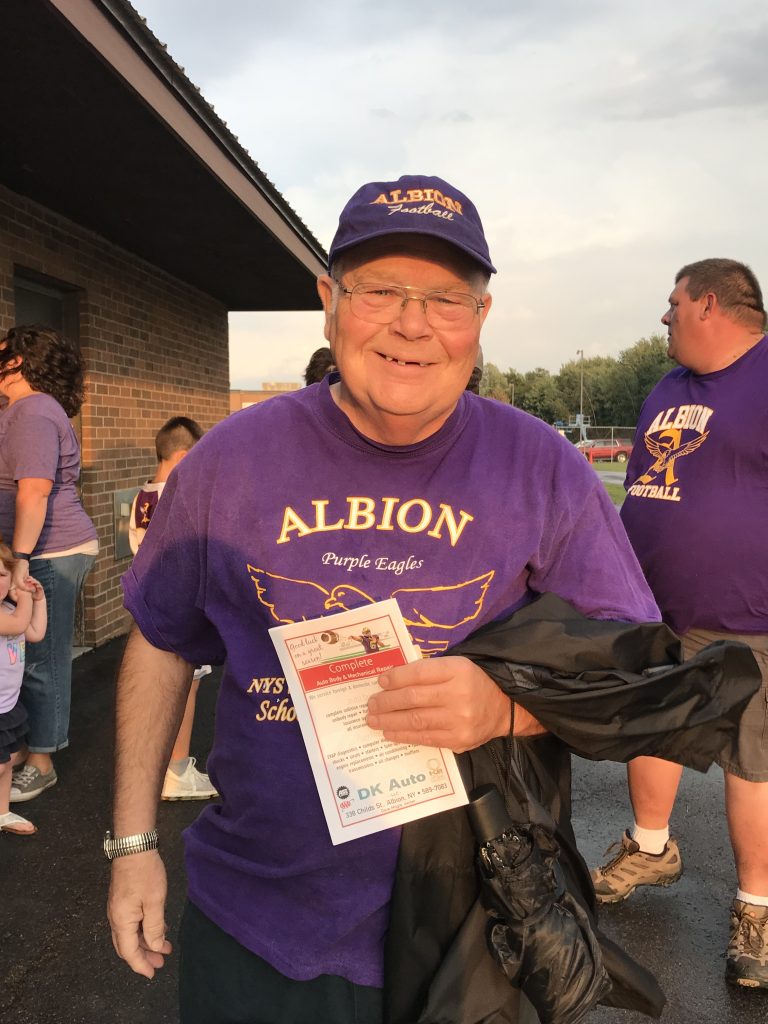 Roger Gibson, Class of '65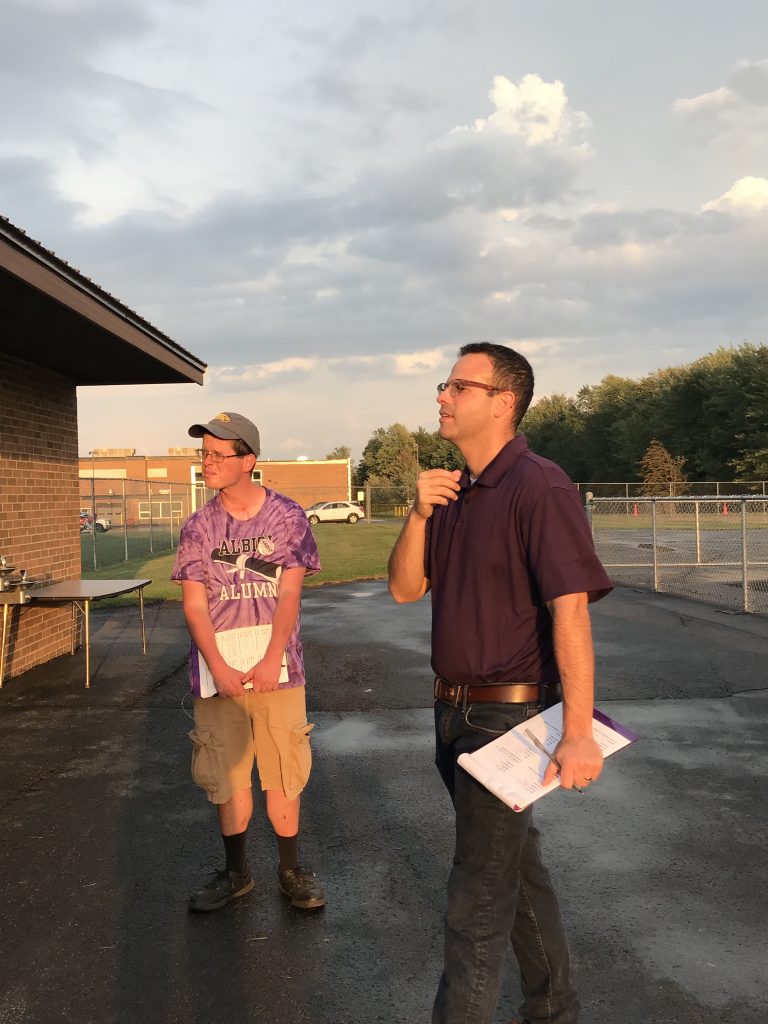 Foundation VP, Steve Hicks and volunteer Jonathan Doherty, both class of 2003, signing up alumni for the raffle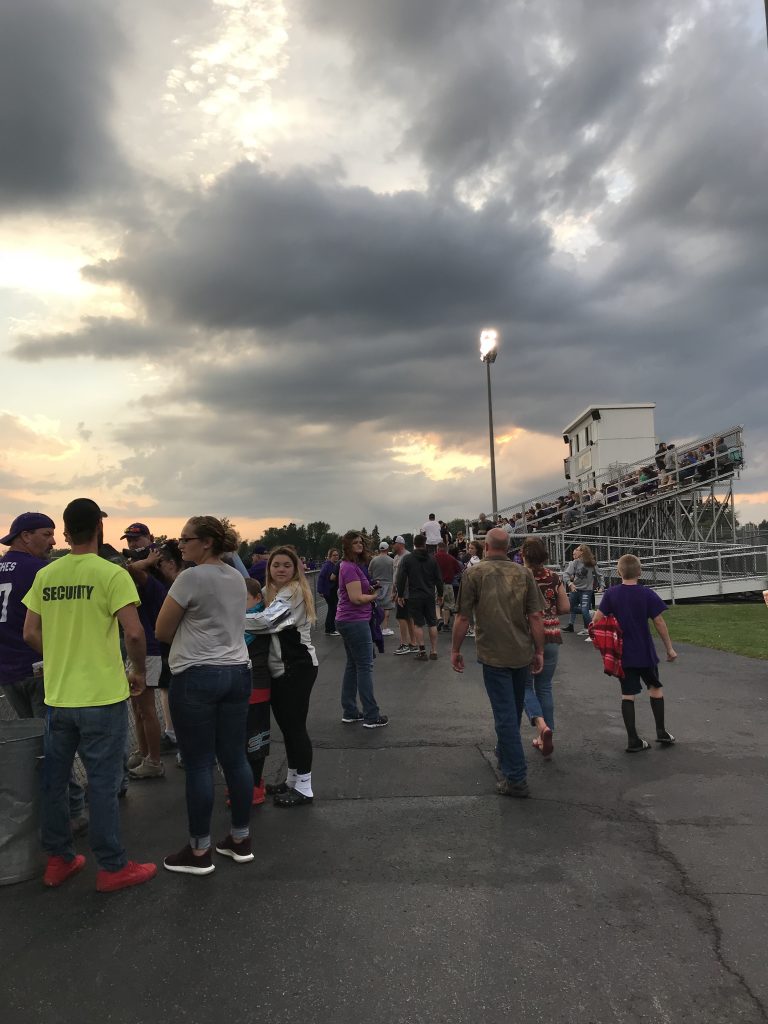 The threat of storms didn't keep the fans from coming out to cheer on our Purple Eagles!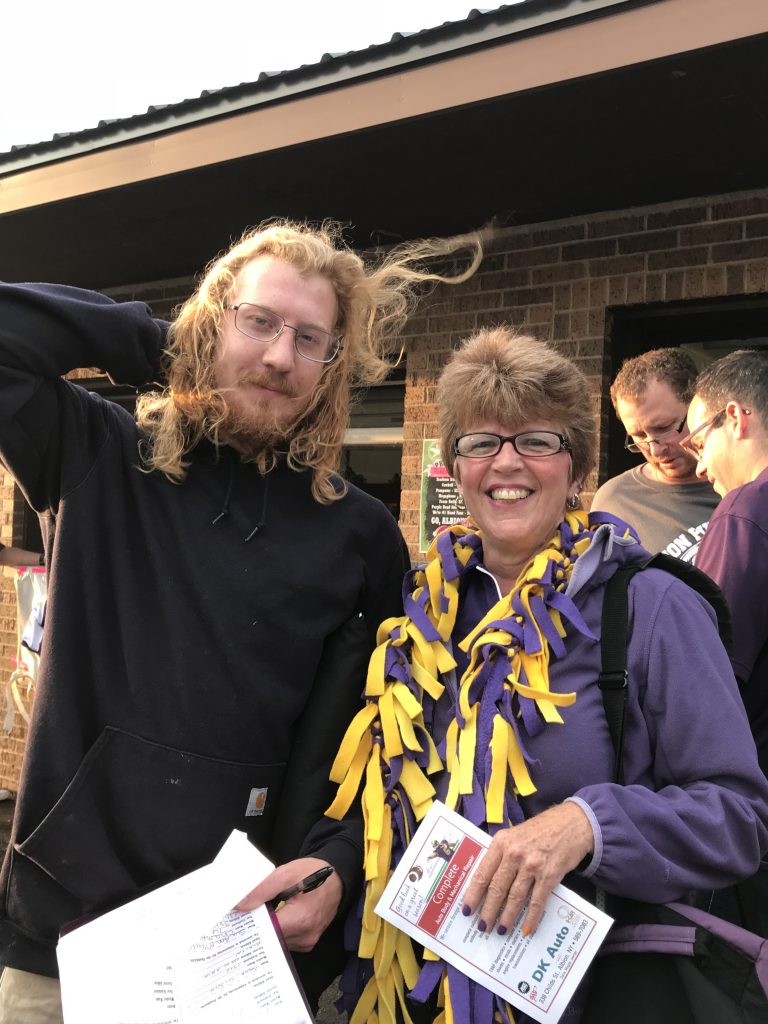 Kyle McGaffick, '15, and Sue (Champeney) McGaffick, '76
Karen (Kenney) Conn, '86, and Zach Conn, '05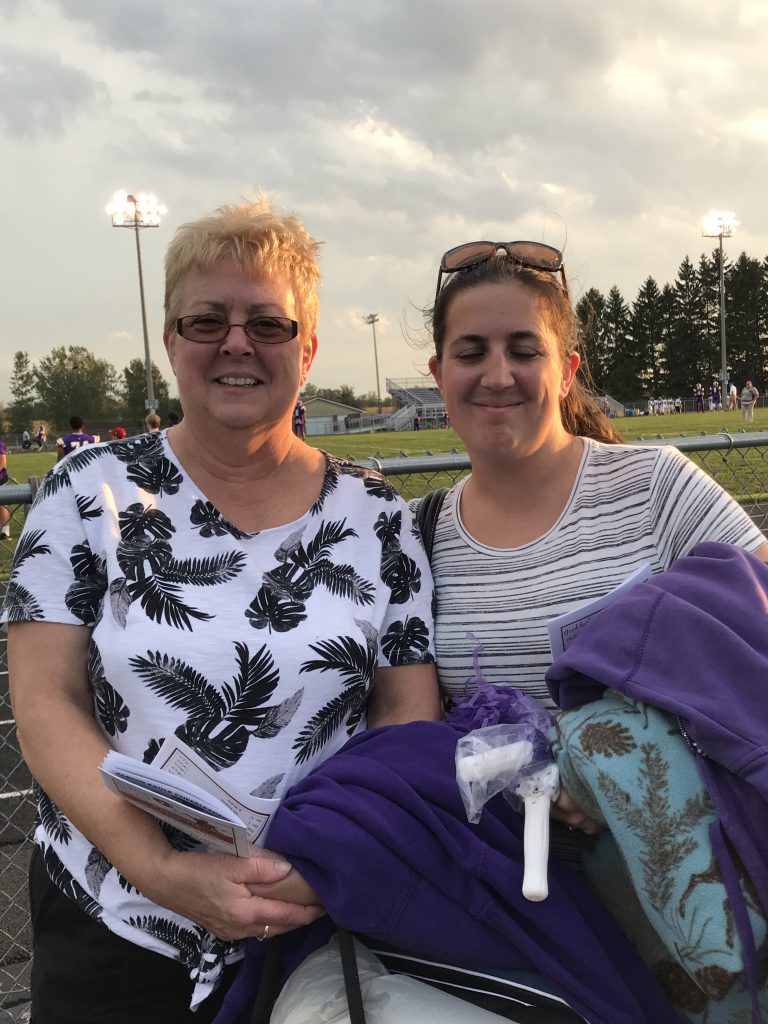 June (Hughson) Persia, '72, and Michelle Persia, '03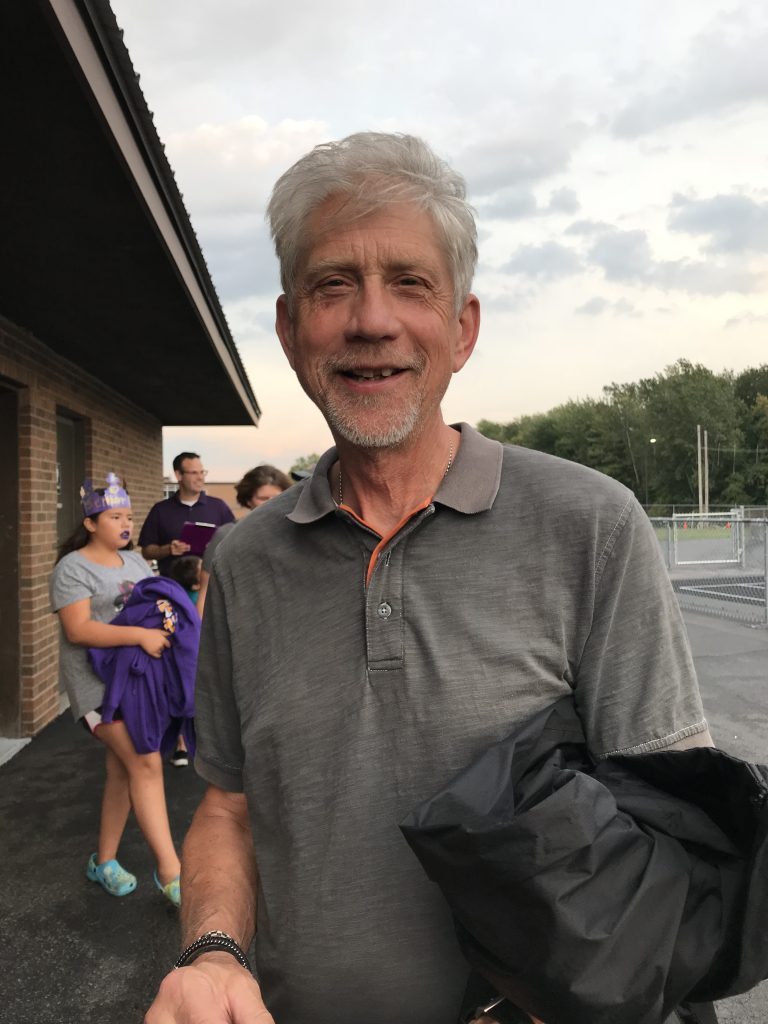 Tom Gardner, 1966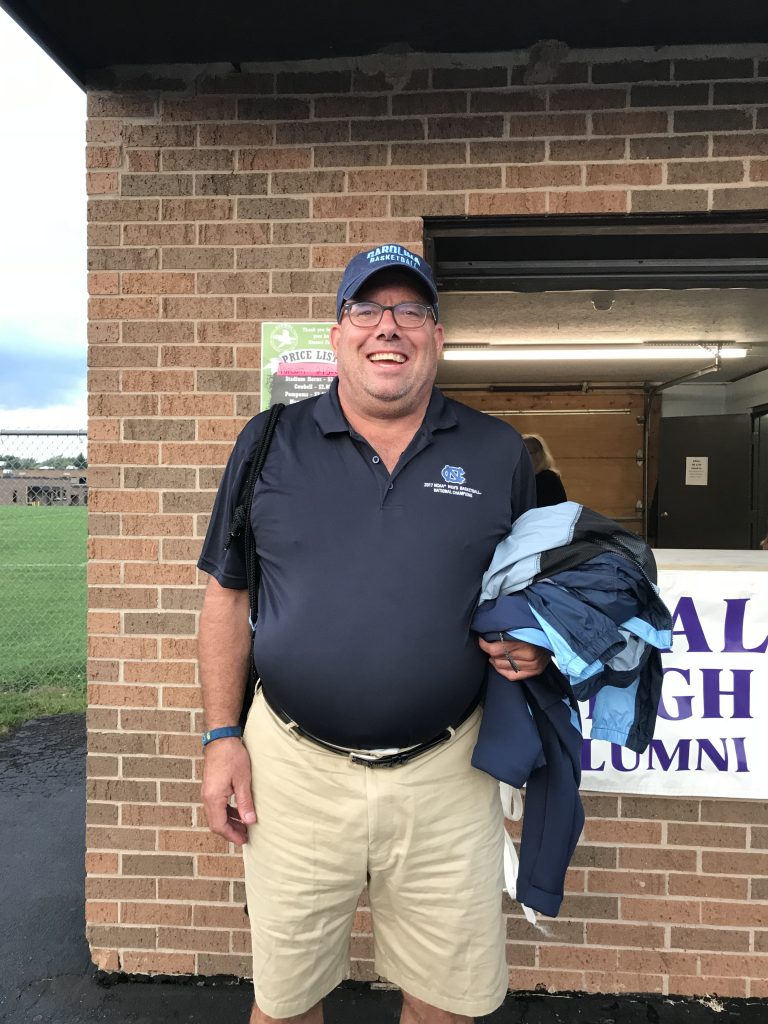 Carlos Burroughs, 1977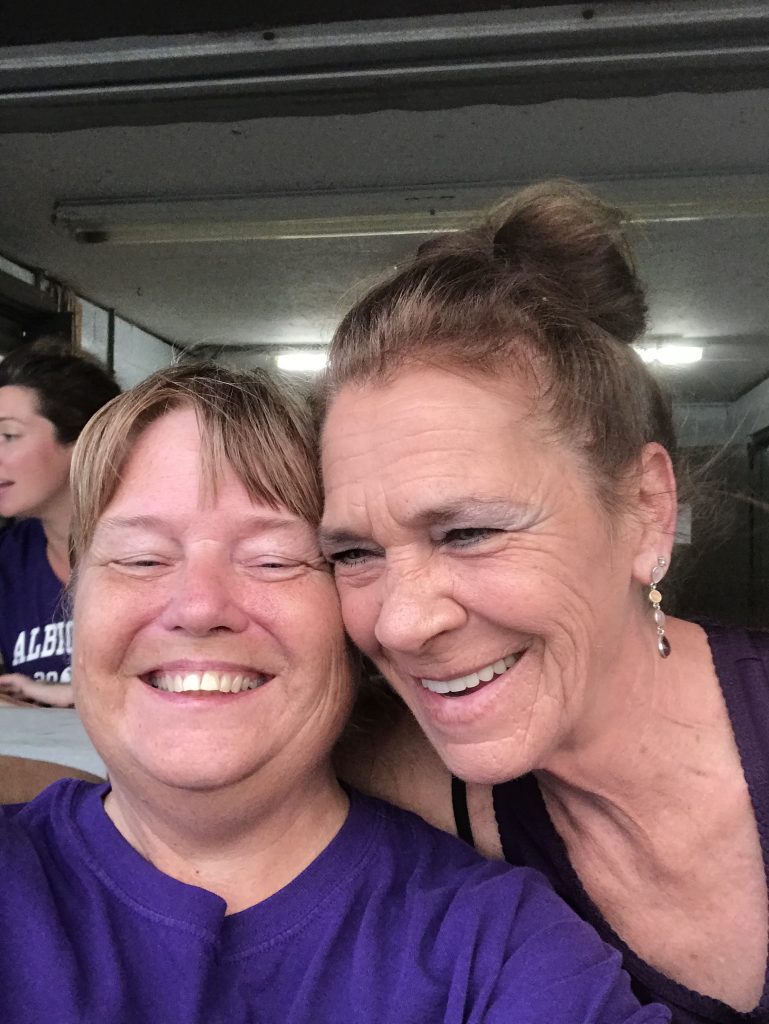 Foundation Board Member, Kim (Wright) Pritt, '74, and Kim (Neri) Achzet, '75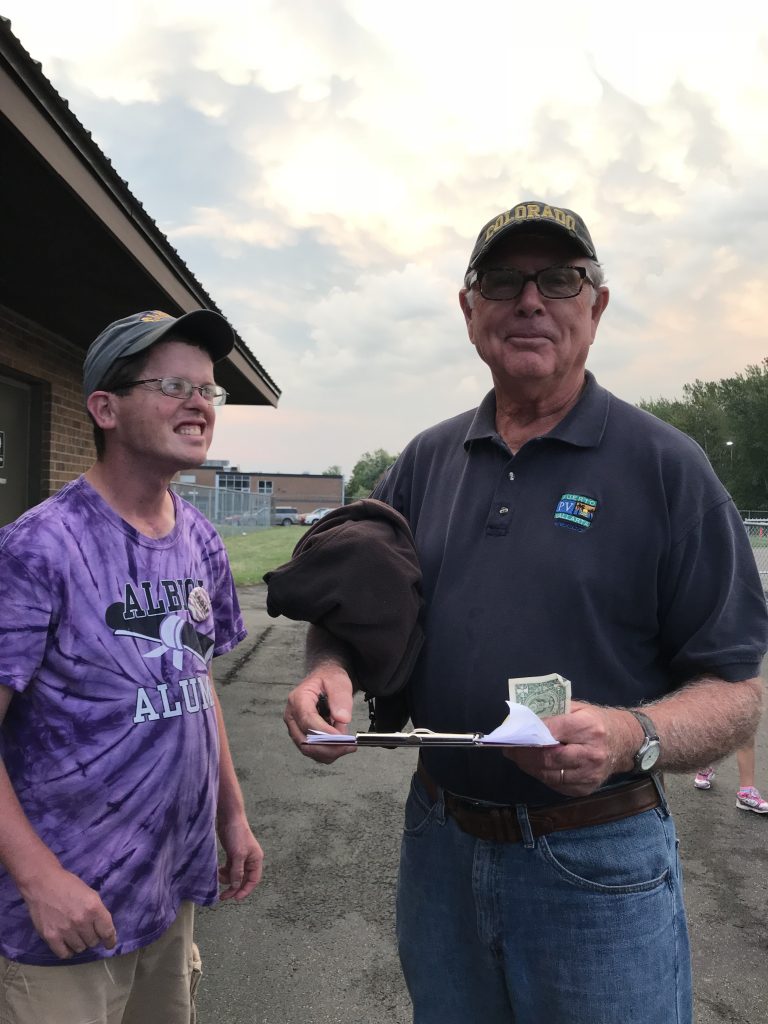 Jonathan Doherty, '03, getting Gary Derwick, '63, signed up for the raffle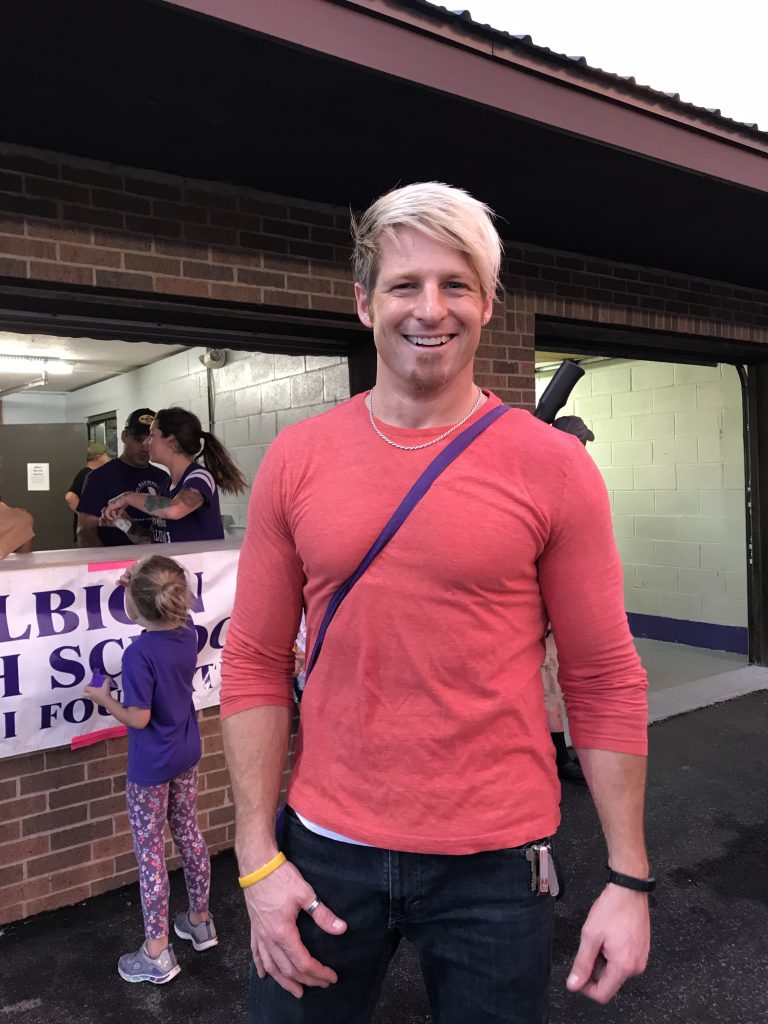 Eric Flugel, '97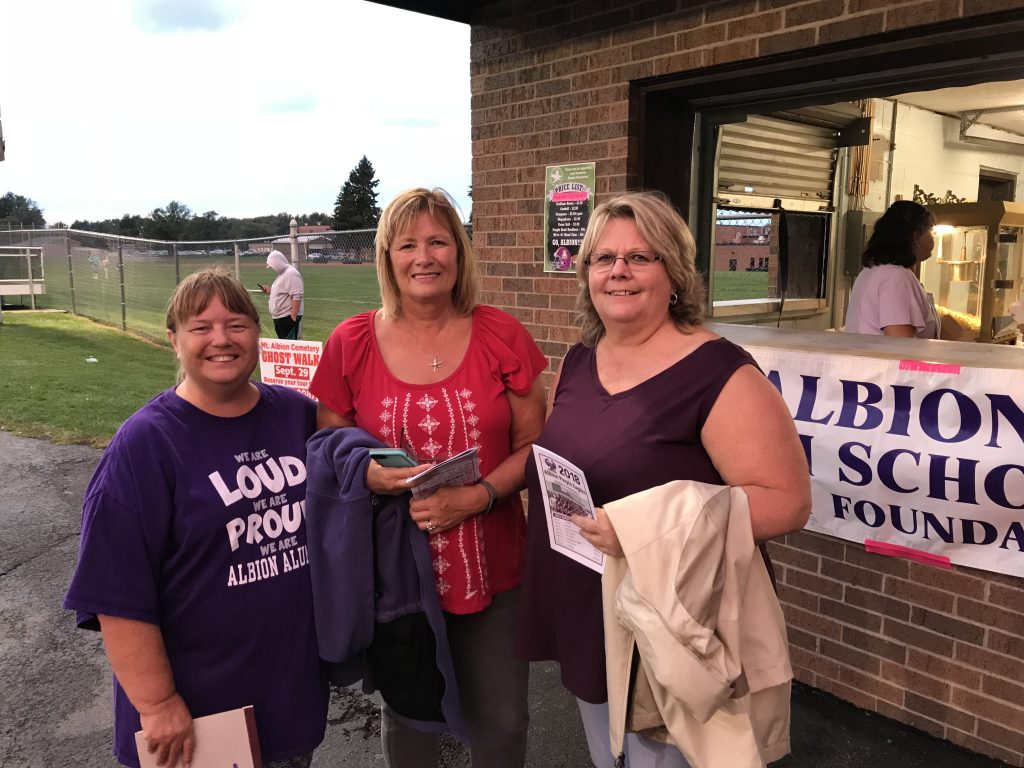 1974 Classmates: Kim (Wright) Pritt, Debbie (Engle) Martillotta, and Janet (Palacios) Hausner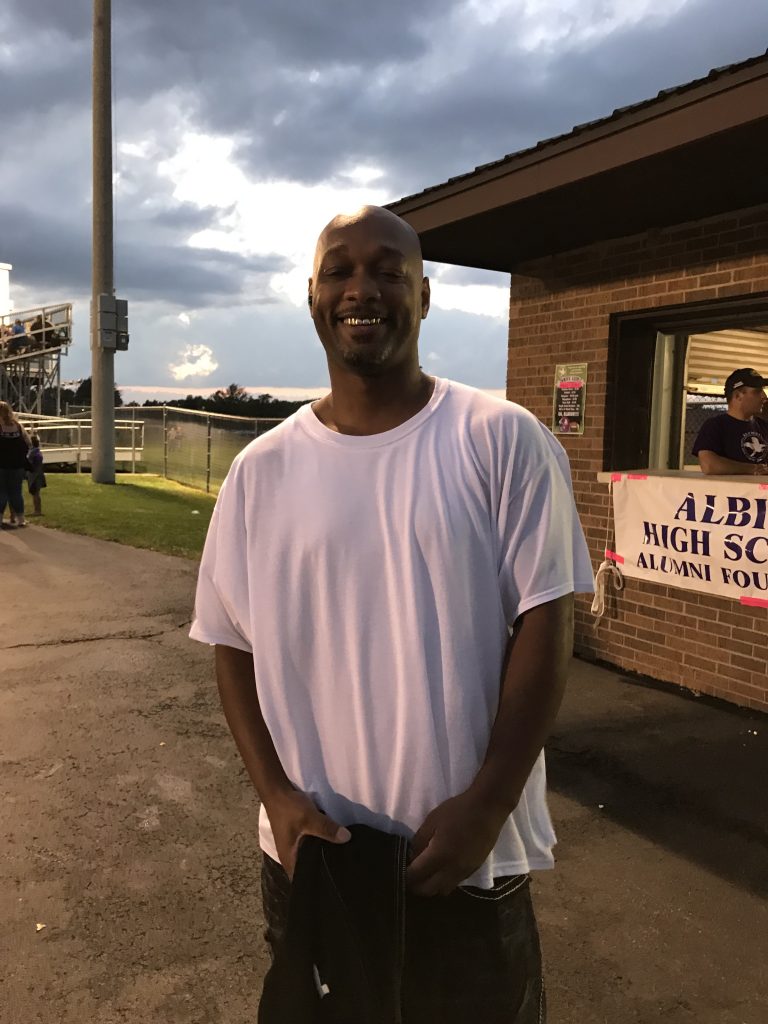 Kevin Hillman, 1991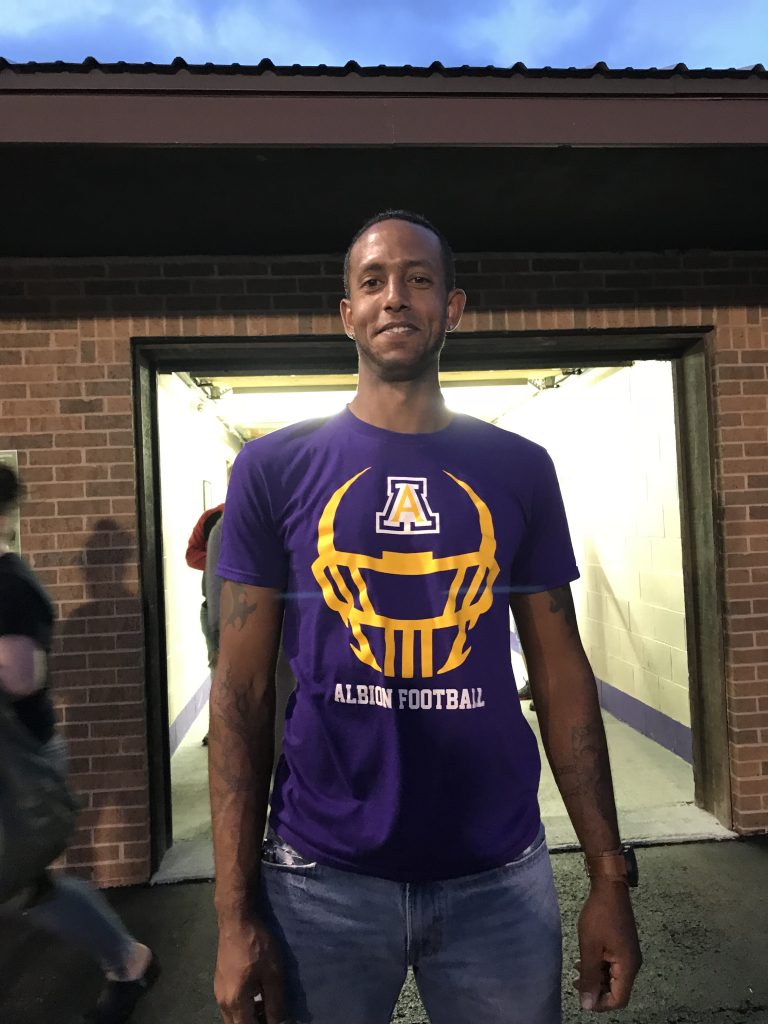 Jeremiah Knight, Class of 2000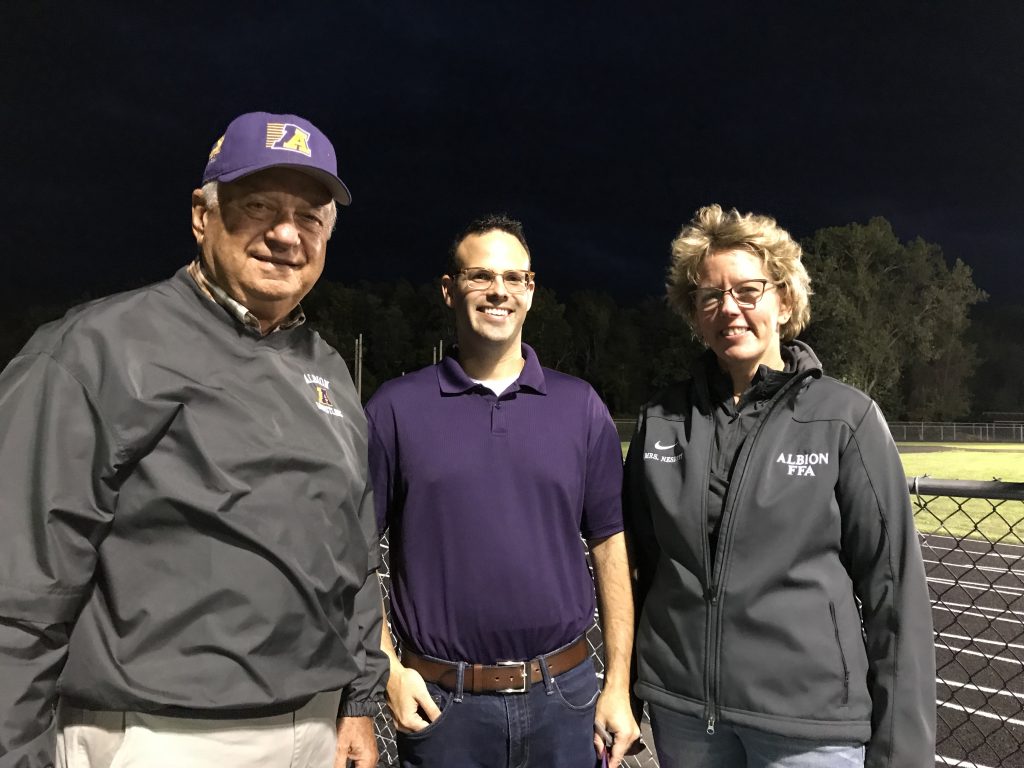 Charlie Nesbitt, '65, Steve Hicks, '03, and Kim (Pritchard) Nesbitt, '83
And…….the WINNERS of the AHS Alumni Foundation Raffle are: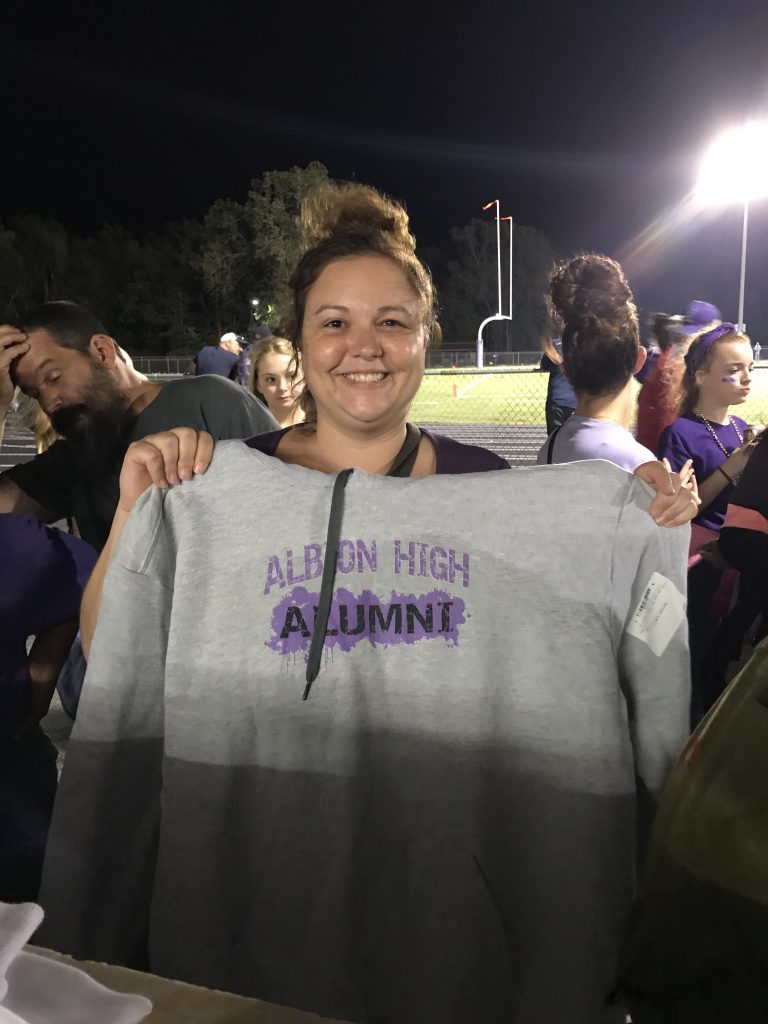 Megan (McGrath) Rush, Class of 1999, who chose this awesome sweatshirt as her prize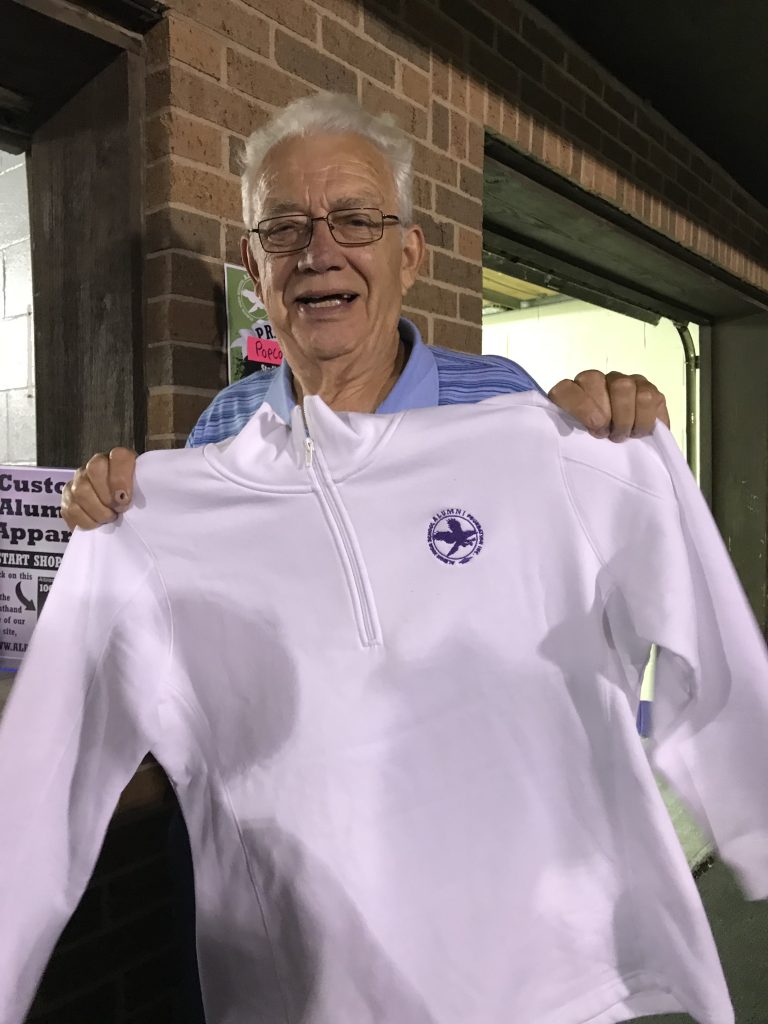 Larry Harvey, Class of 1959, who chose this stunning sweatshirt as his prize!
Congratulations to our Purple Eagles team on their win! We were so happy to be there to watch it and to greet so many of our amazing alumni! We look forward to seeing you all next year!