Each year, the AHS Alumni Foundation awards four $1,500 scholarships in recognition of academic achievement, school and community activities, and potential for future accomplishment. Originally established in memory of those alumni who have given their lives in the service of our country, these scholarships are now awarded on behalf of more than 12,000 people around the world who have graduated from Albion High School.
Here are the 2018 winners of these scholarships: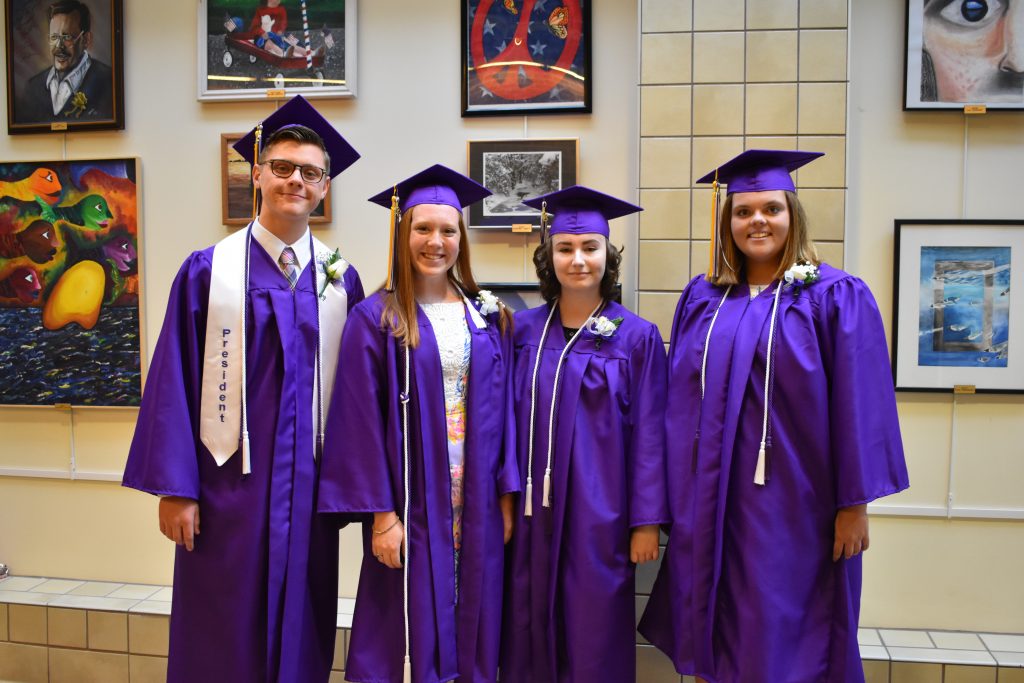 Victor Benjovsky, Hailey Bader, Emma Fox and Kaitlin Zwifka
Congratulations to these and all the 2018 AHS Graduates!
Click HERE for more photos from the 2018 Graduation Ceremony!