The 2017 An Albion Family Christmas event was held on Sunday December 3rd at the Albion First Presbyterian Church. It was another amazing concert full of local talent performing holiday music and readings to ring in the Christmas Season. Here are some photos from the event, which benefits the Albion High School Alumni Foundation.
The Presbyterian Church was beautifully decorated and made for a perfect setting for the performances and the large audience: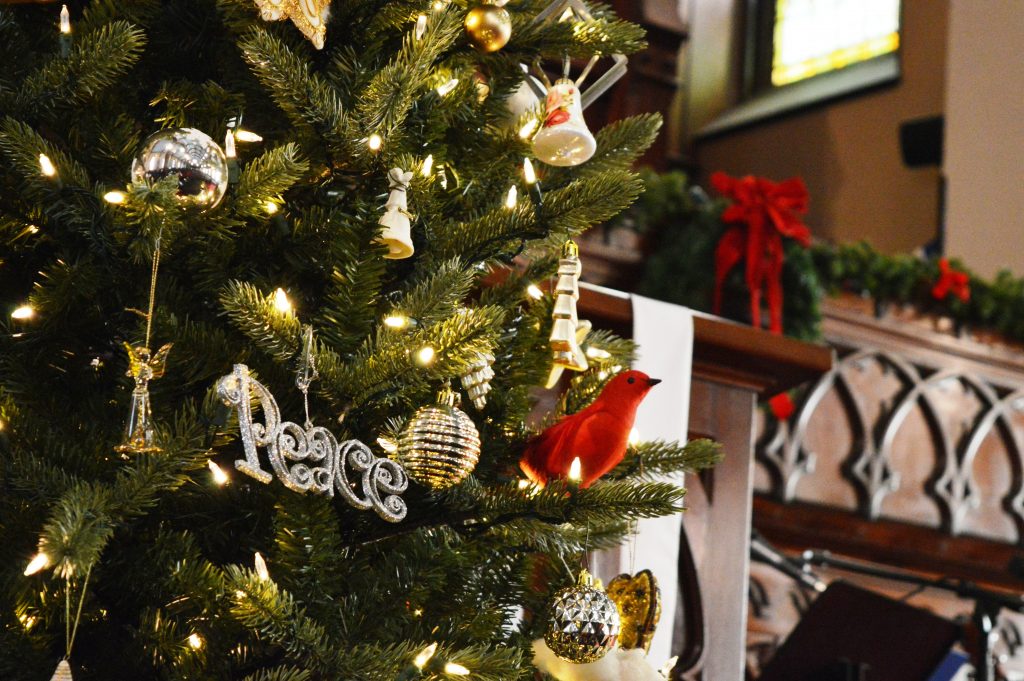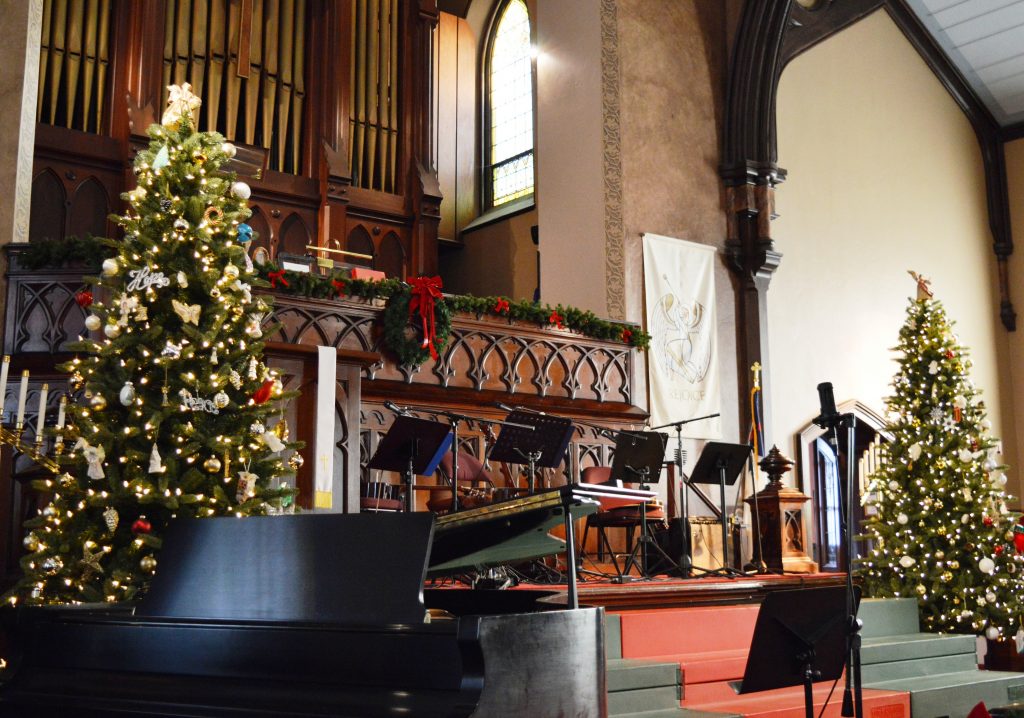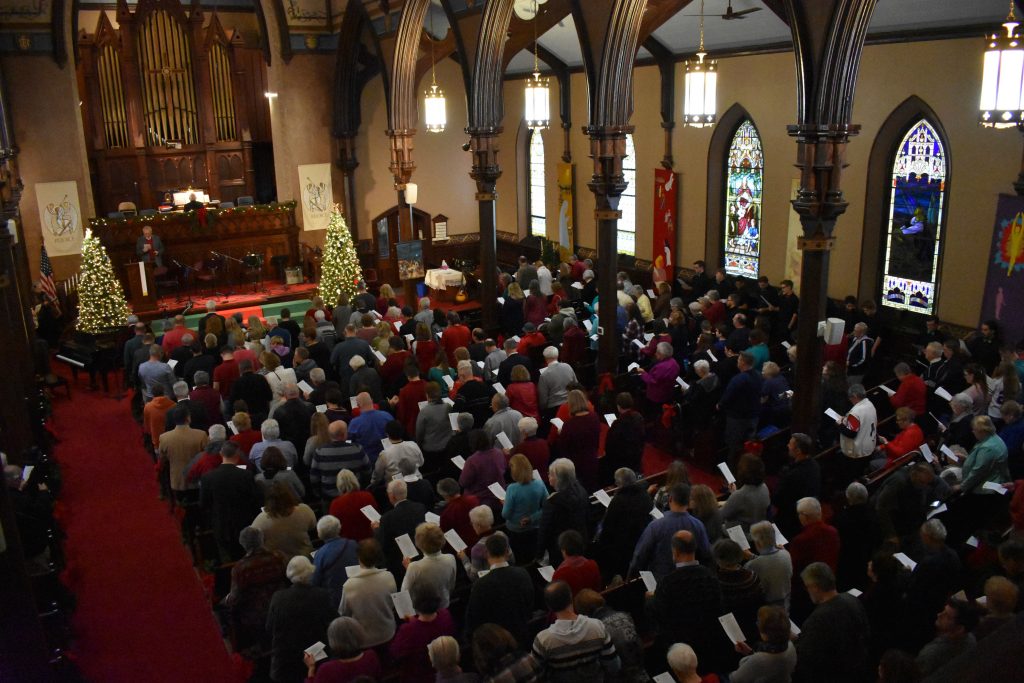 Charlie Nesbitt, Albion High School Alumni Foundation Board Member and Concert Series Organizational Committee Member, gave opening remarks and welcomed the attendees: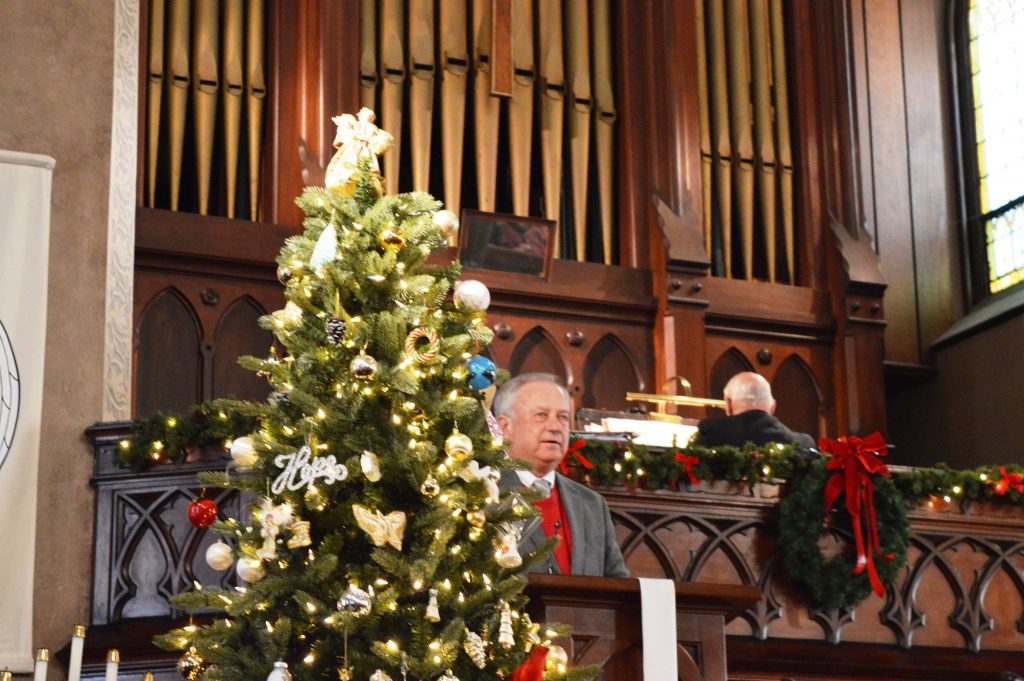 Dale Smalley played the organ and piano to accompany many of the performances: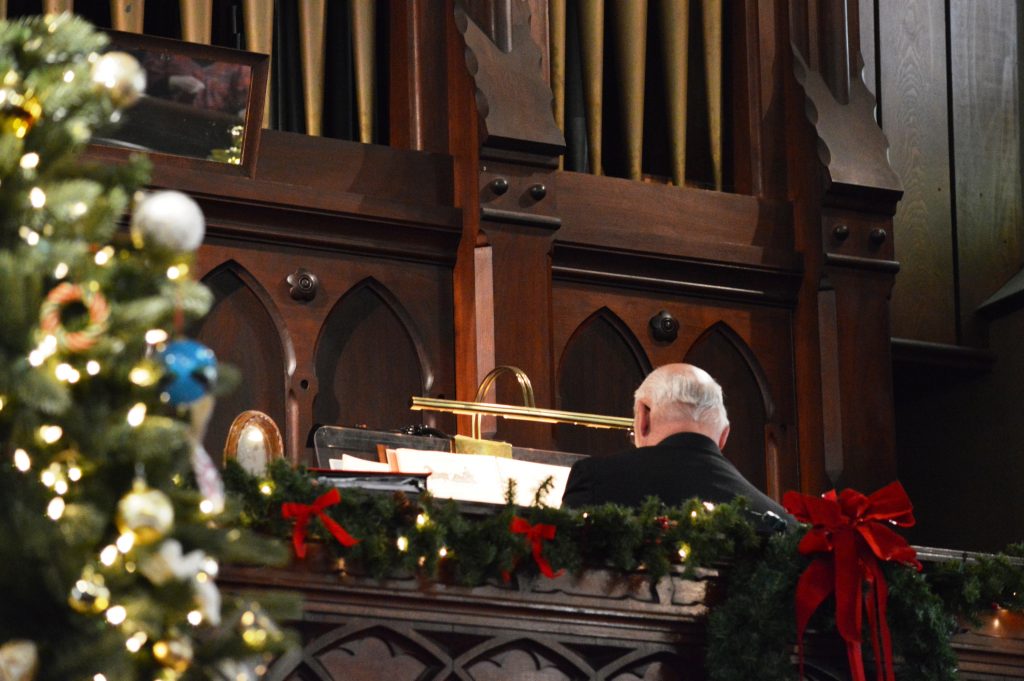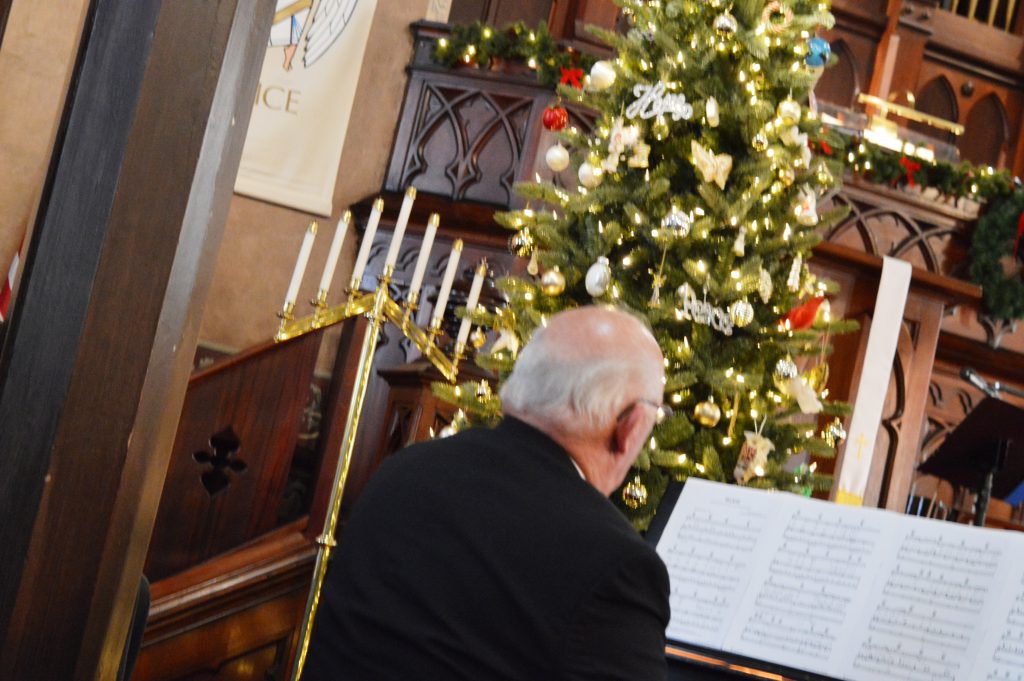 Doreen Wilson, Kim Remley, and Jan-Mikael Erakare performed a variety of readings: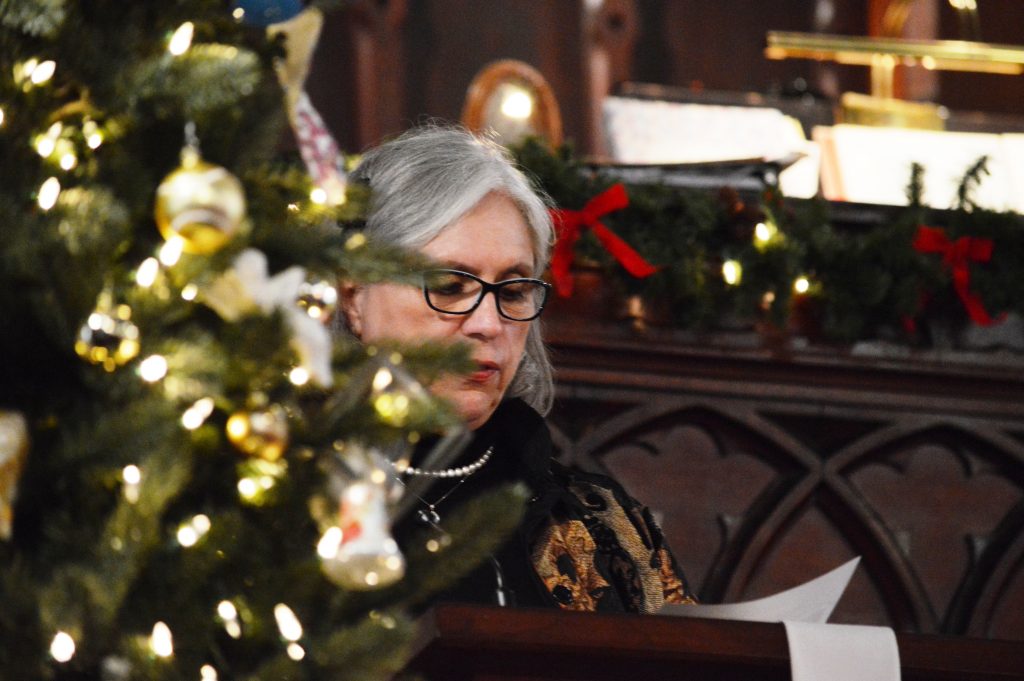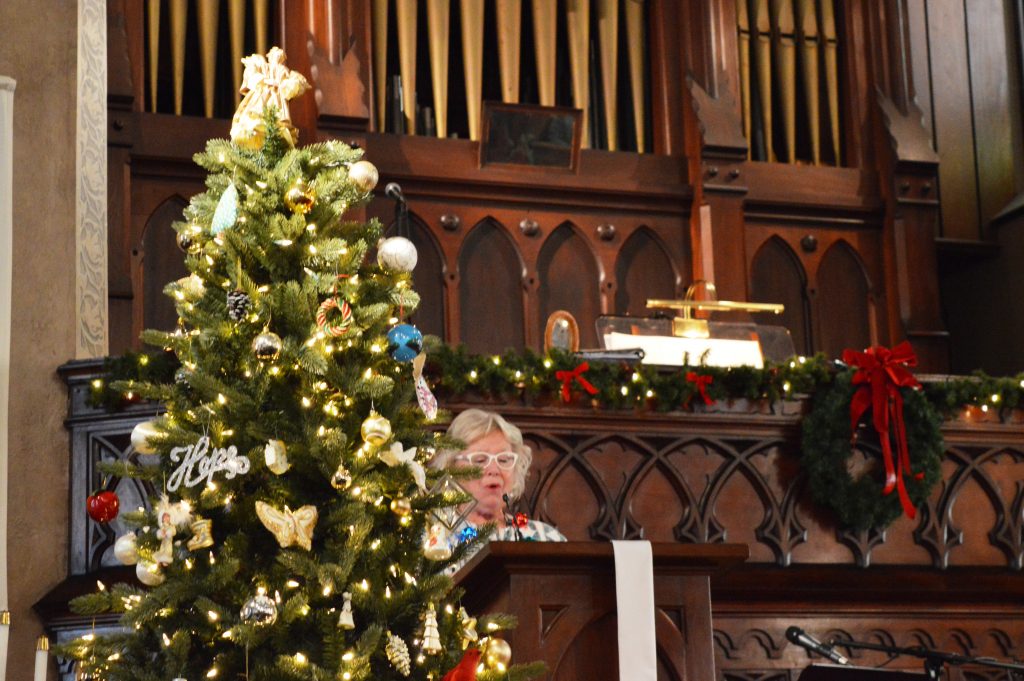 Albion First United Methodist Church Joyful Good Shepherd Ringers performed "Angel Tidings", "Great is Thy Faithfulness", and "Good King Wenceslas":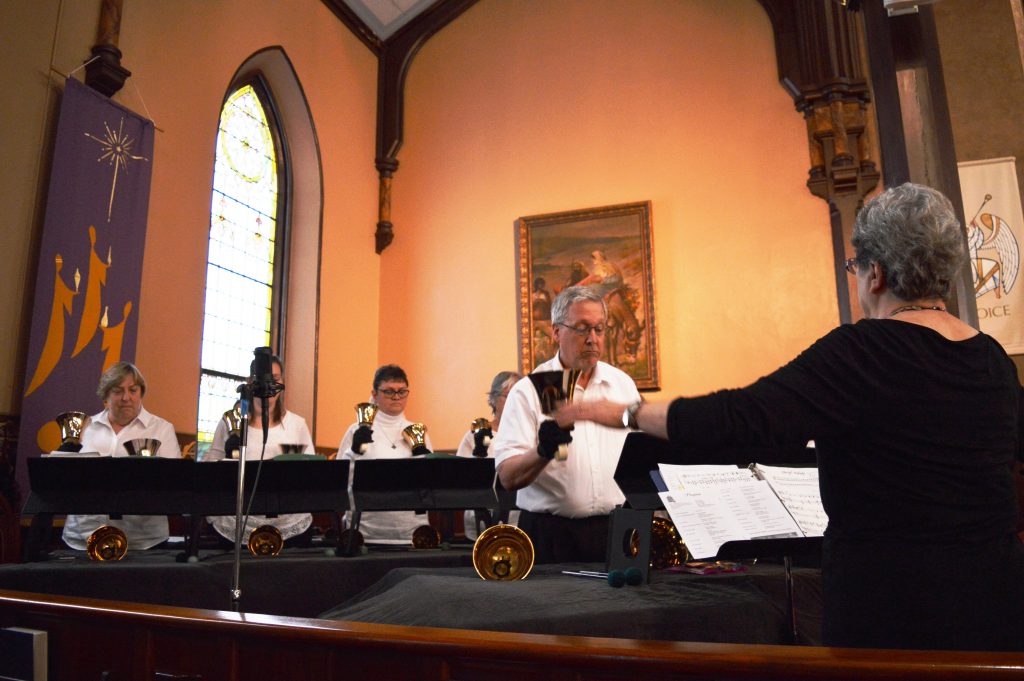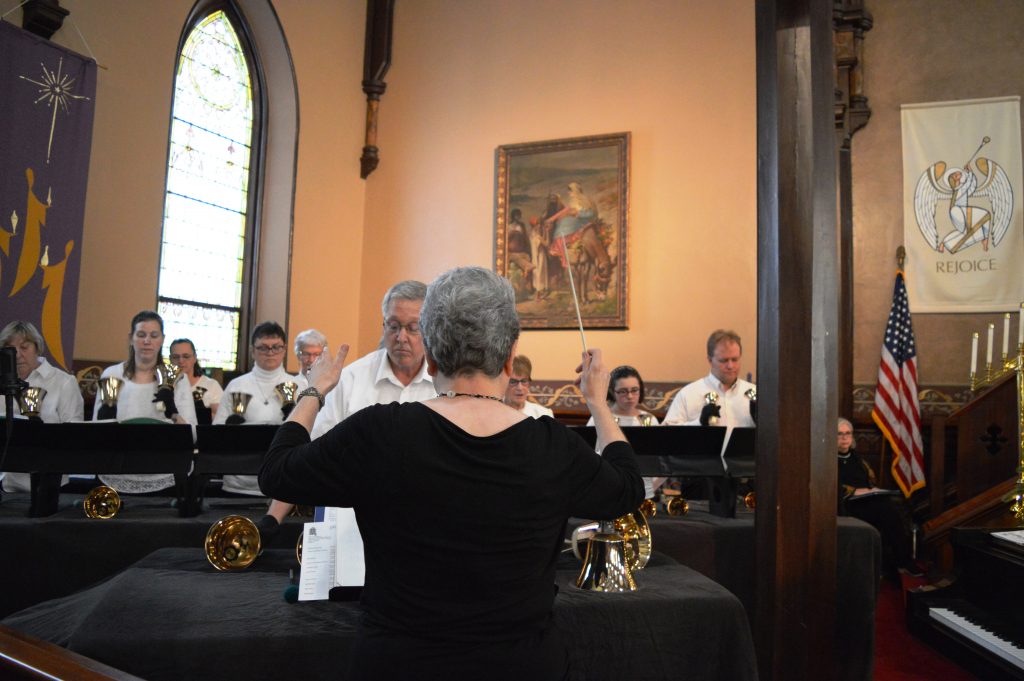 Albion High School Trombone Choir performed "Sussex Carol":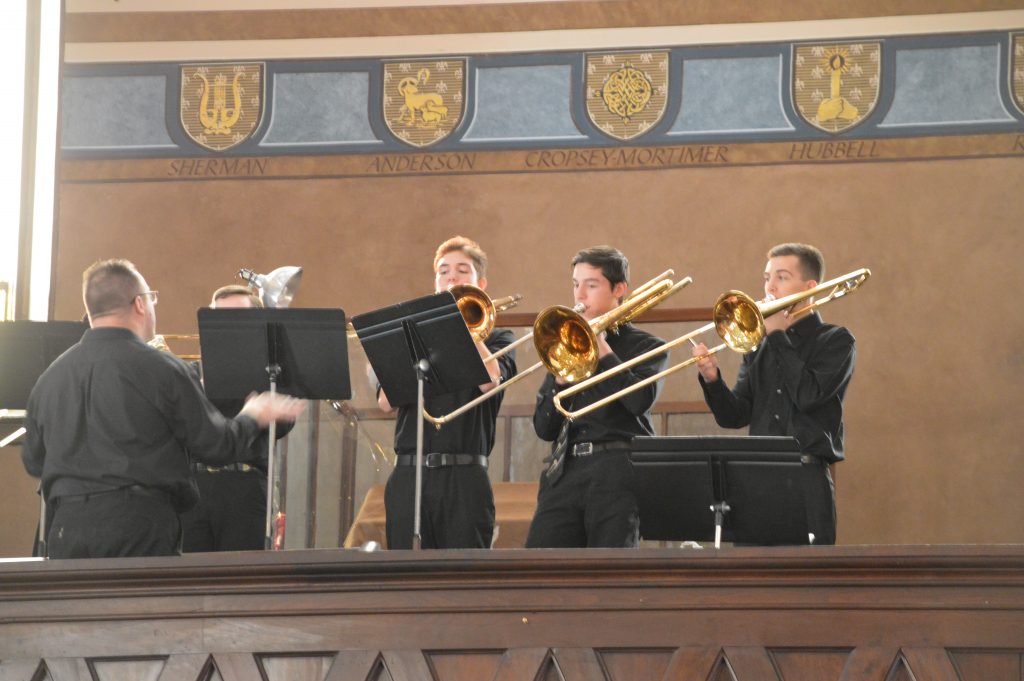 Alec Sherman performed "Believe", "This Little Light of Mine", and "The Lord's Prayer":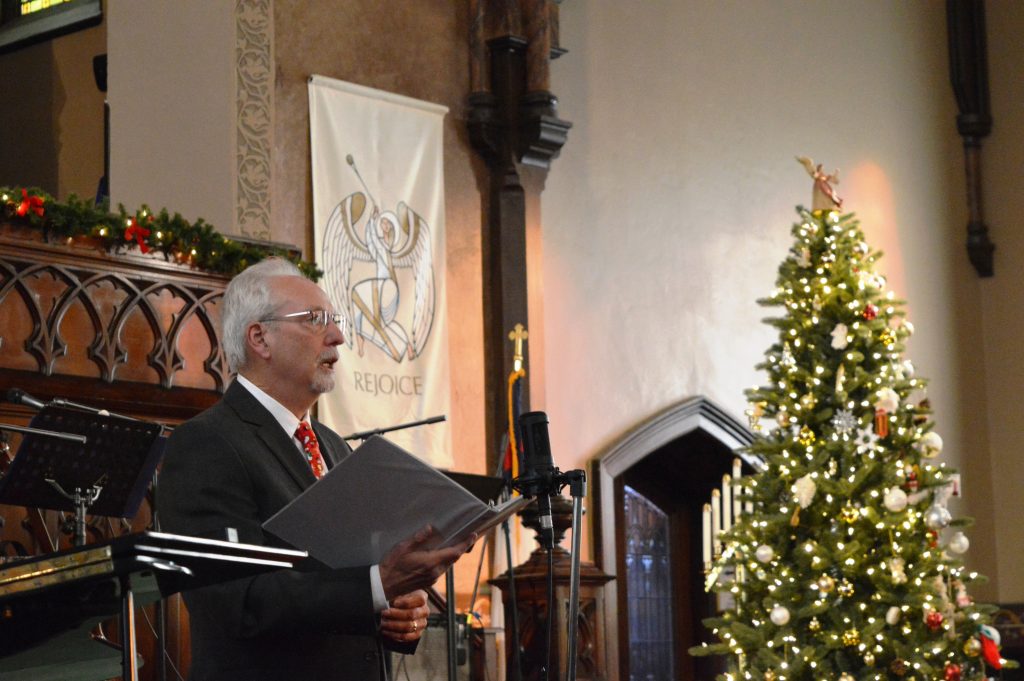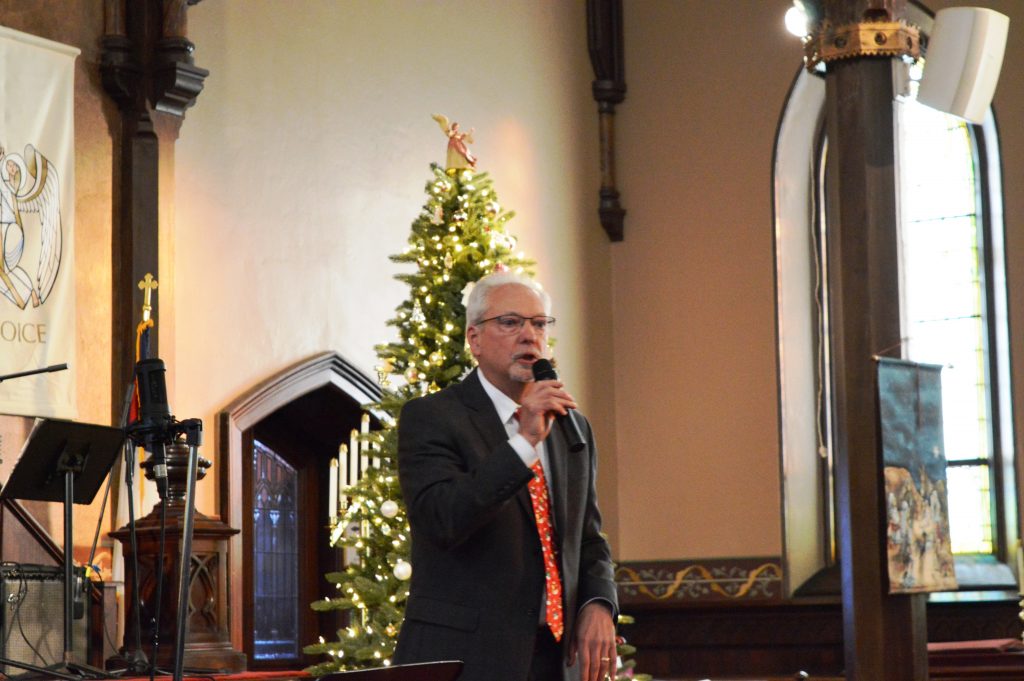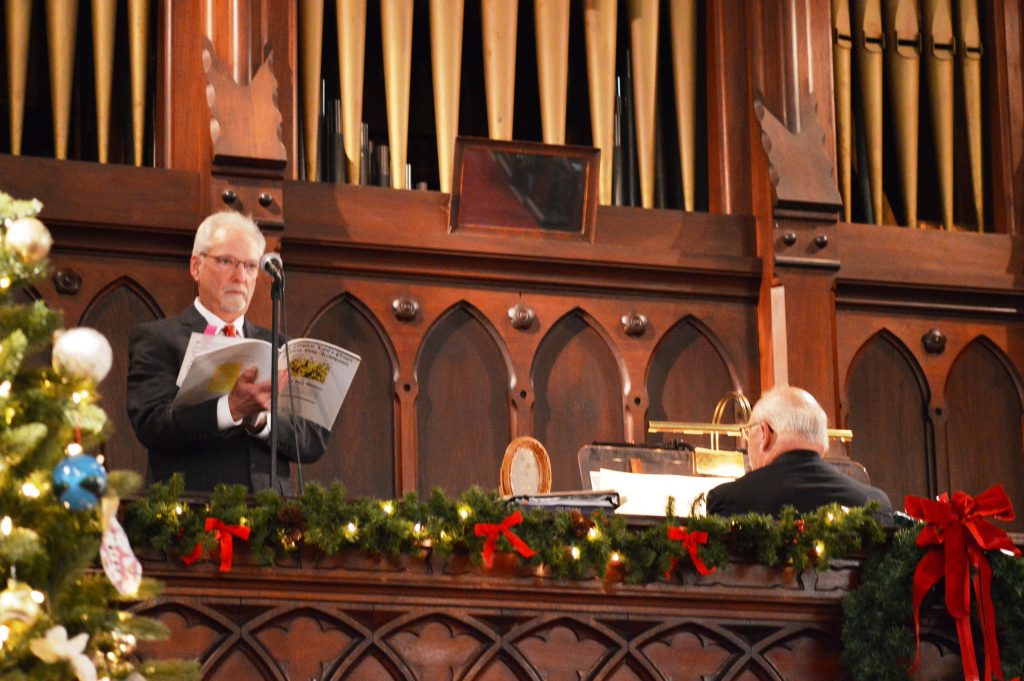 Albion High School Flute Choir performed "Coventry Carol":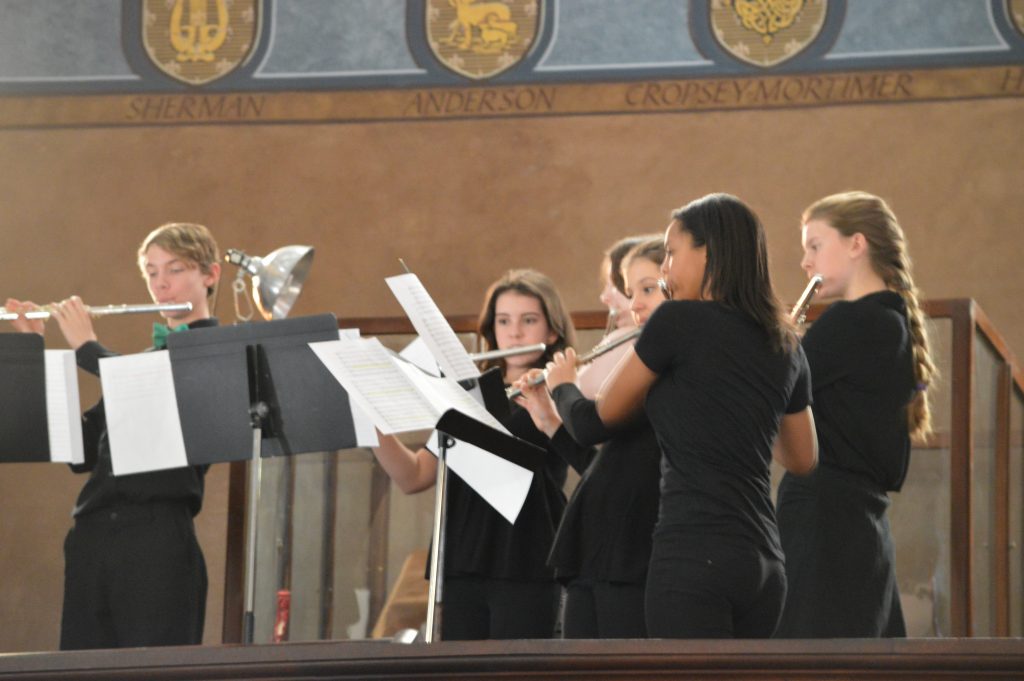 Albion High School Men's Select Choir performed "Do You Hear What I Hear":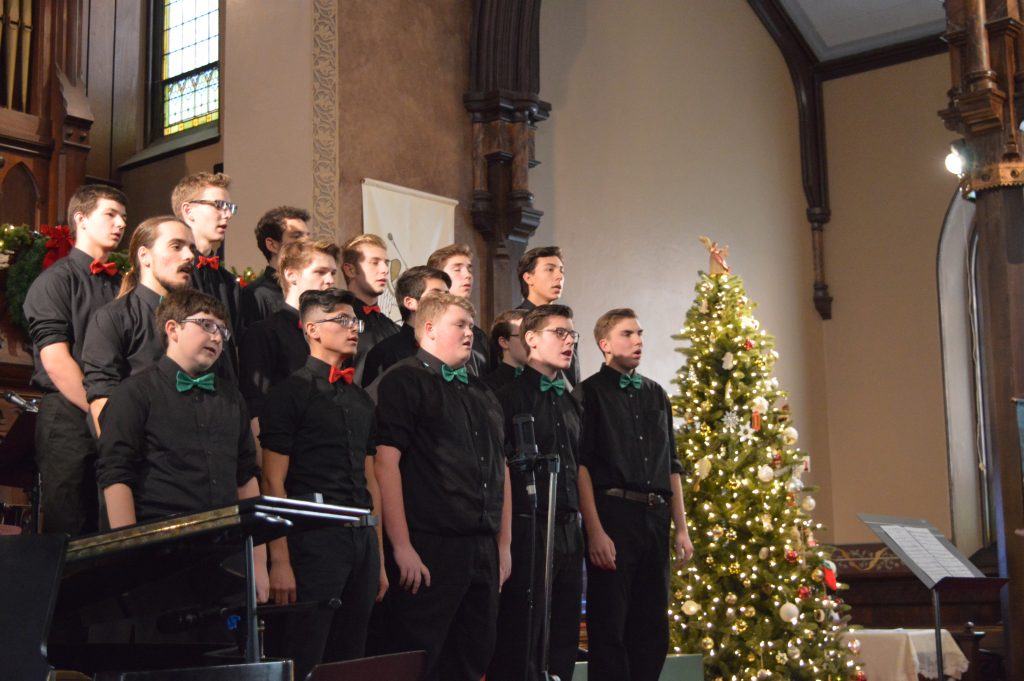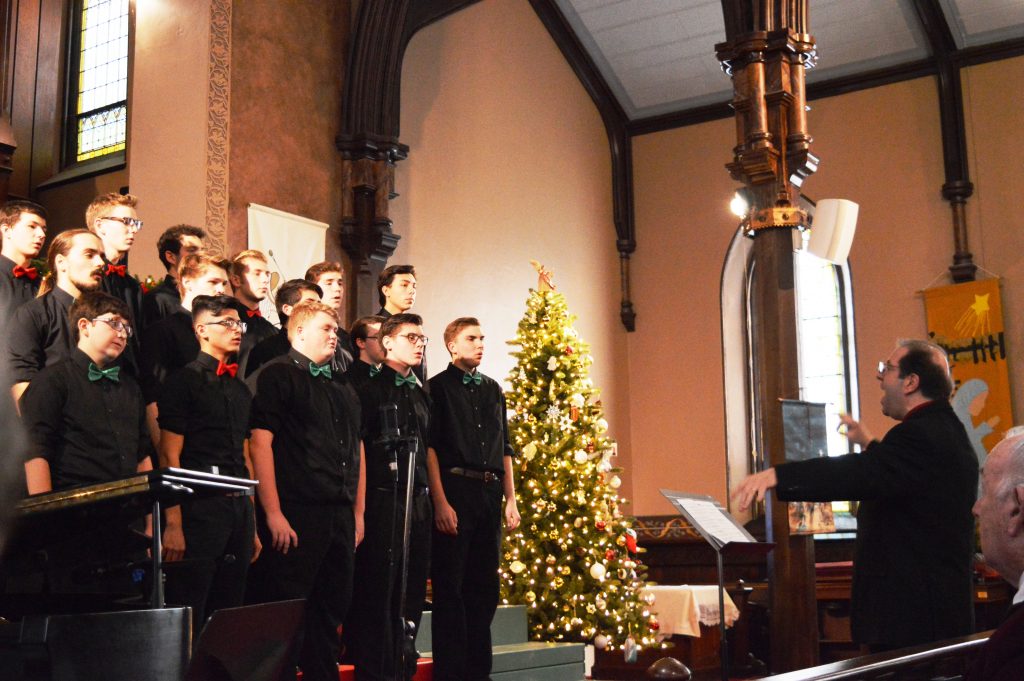 Bill Pileggi performed "God Rest Ye Merry, Gentlemen" and "What Child is This":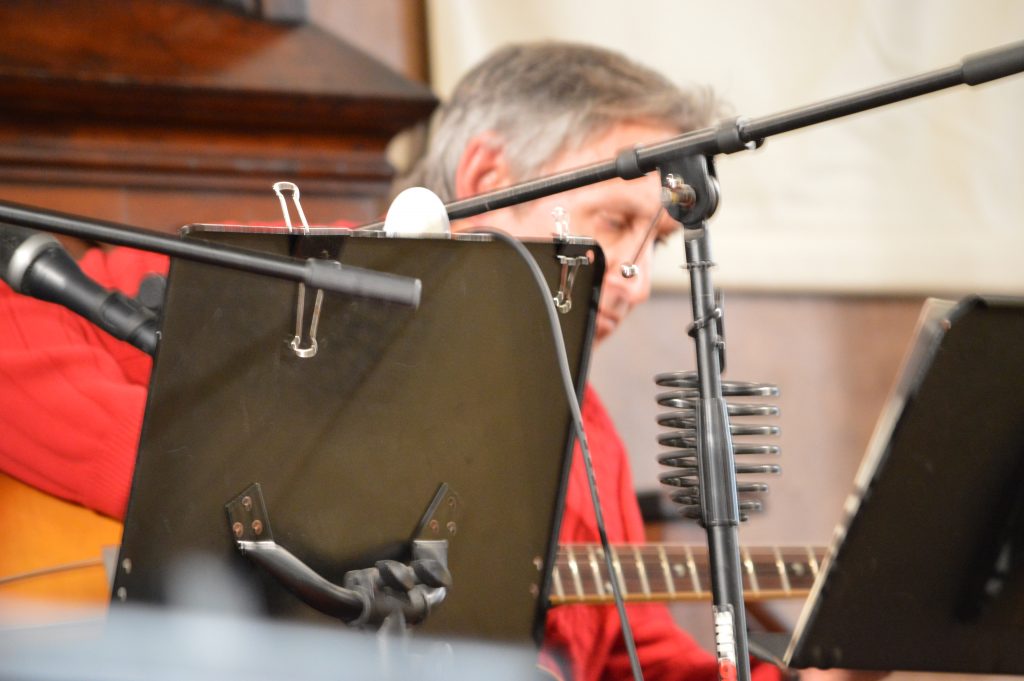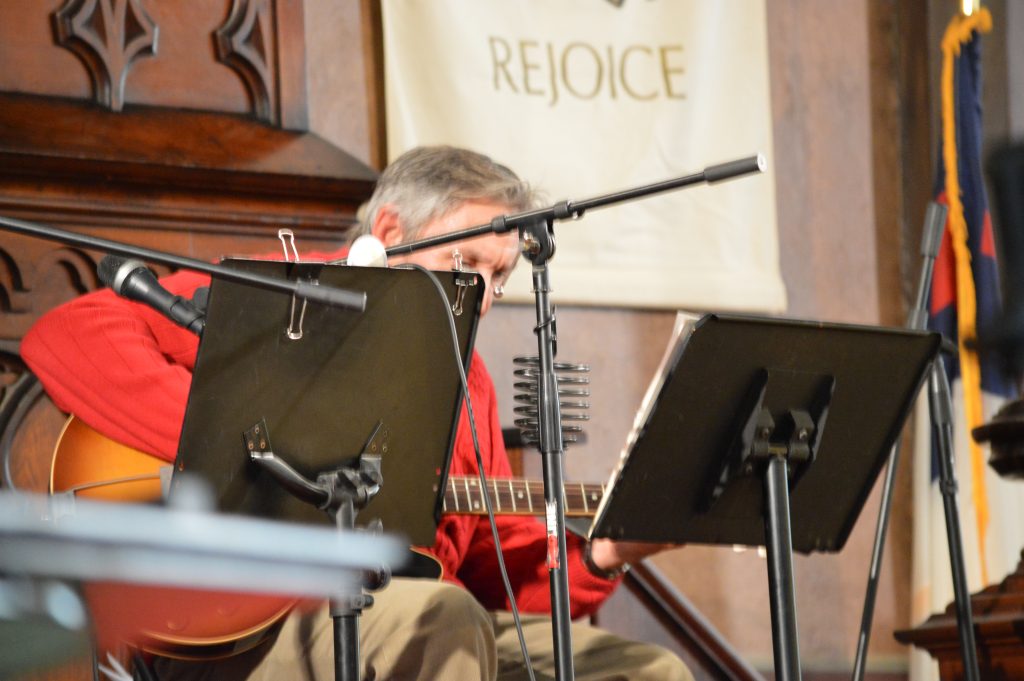 Albion High School Clarinet Choir performed "Dance of the Sugar-Plum Fairies":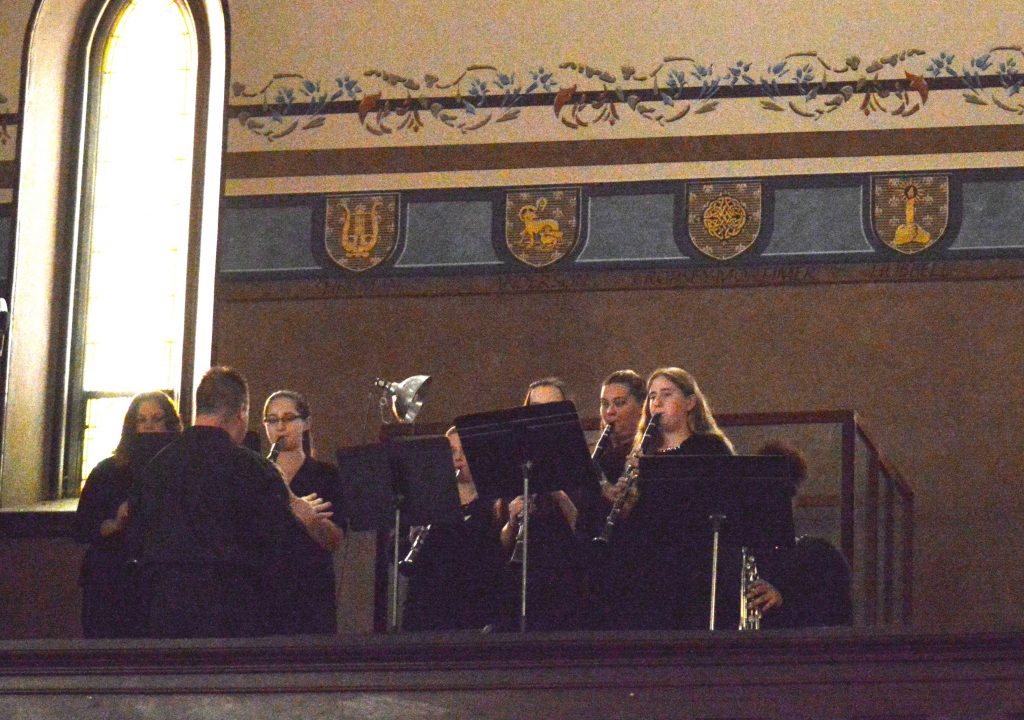 Albion High School Sax Ensemble performed "Jingle Bell Boogie":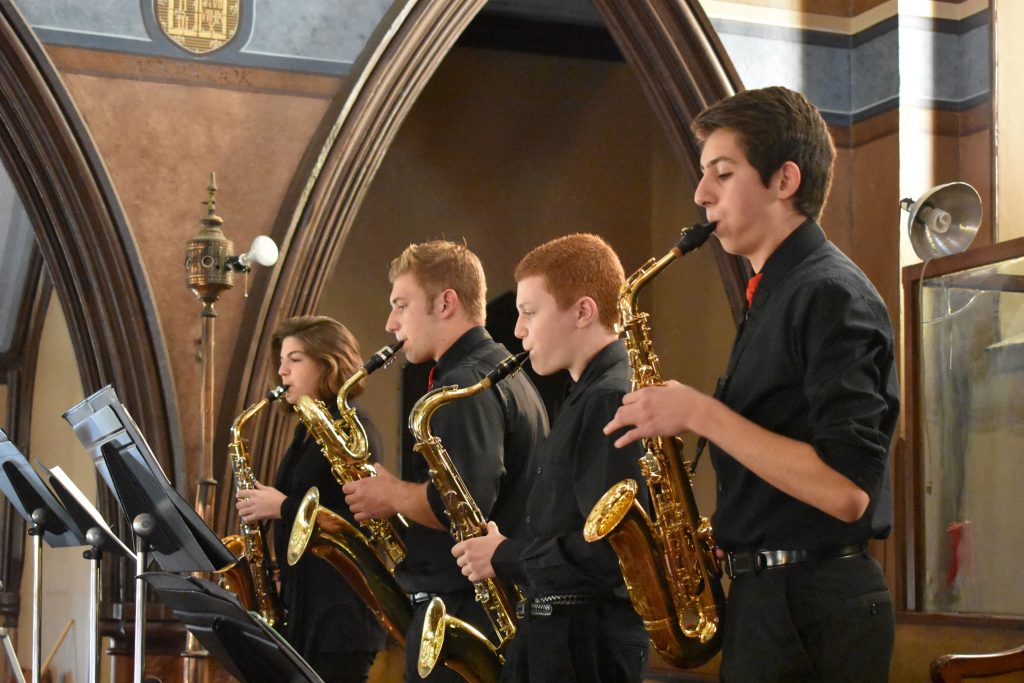 Crandall, Wood, and Main performed "O, Holy Night", "What Child is This", and "Mary, Did You Know":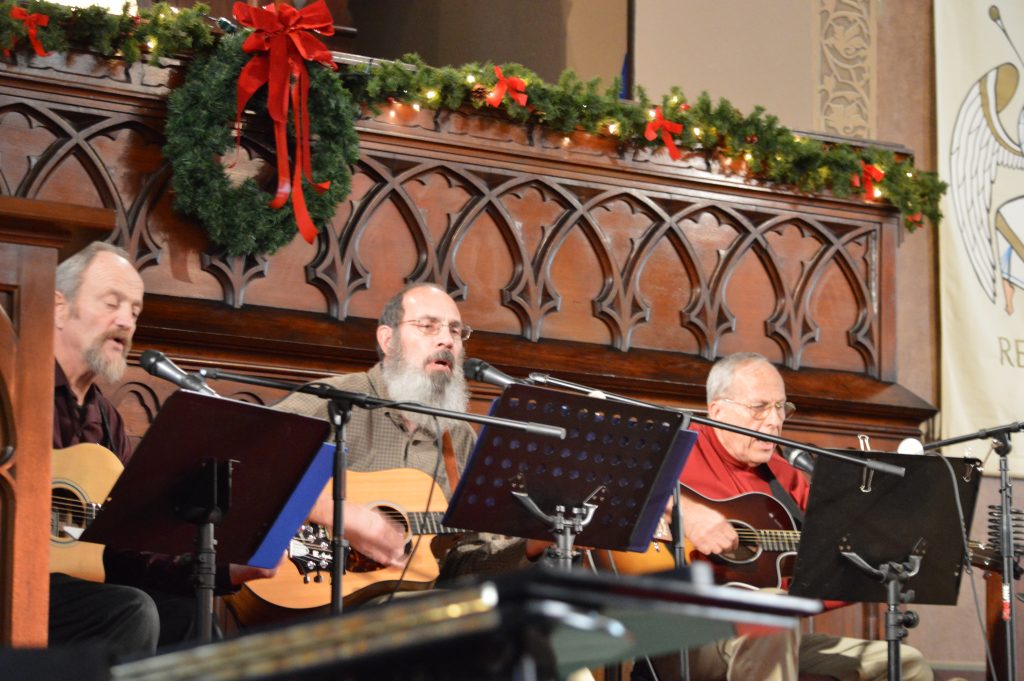 Albion High School Brass Ensemble performed "I Saw Three Ships":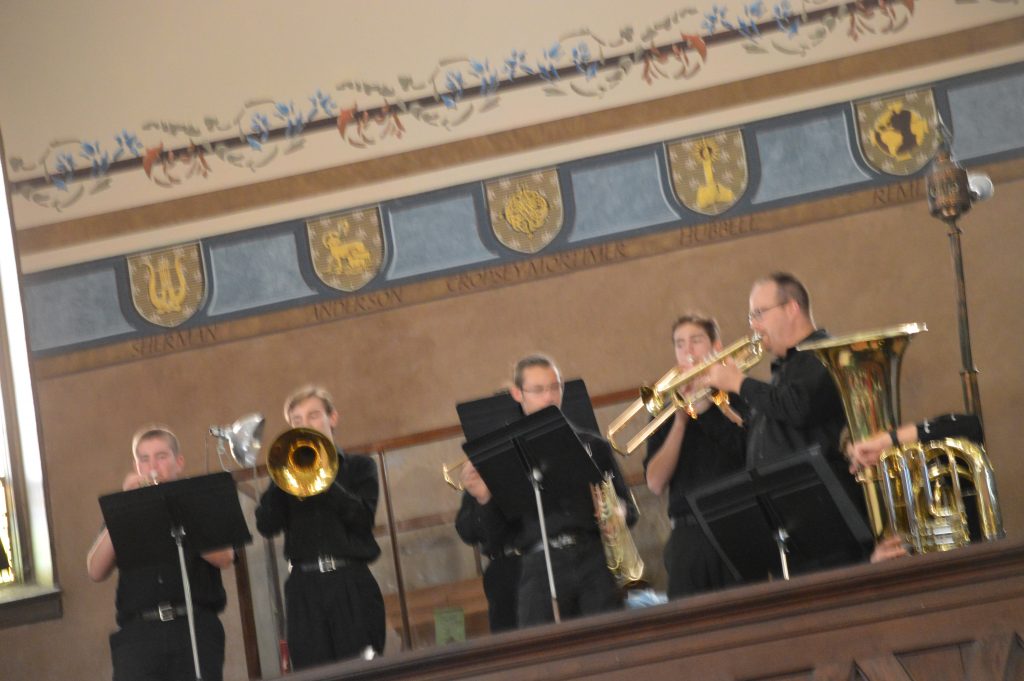 Albion High School Women's Select Choir performed "We Wish You the Merriest":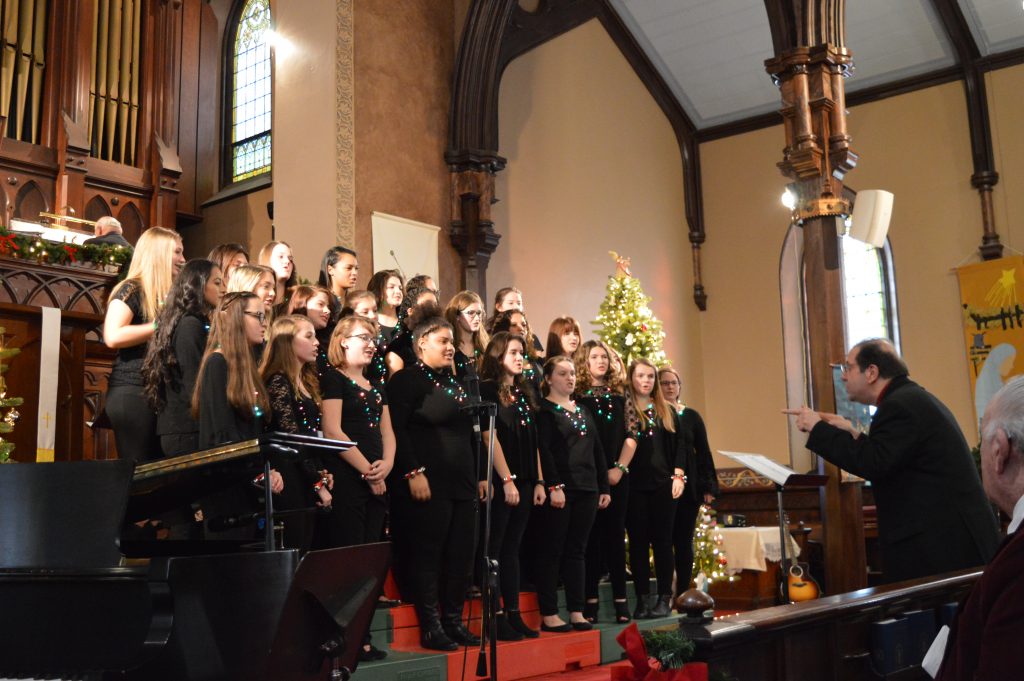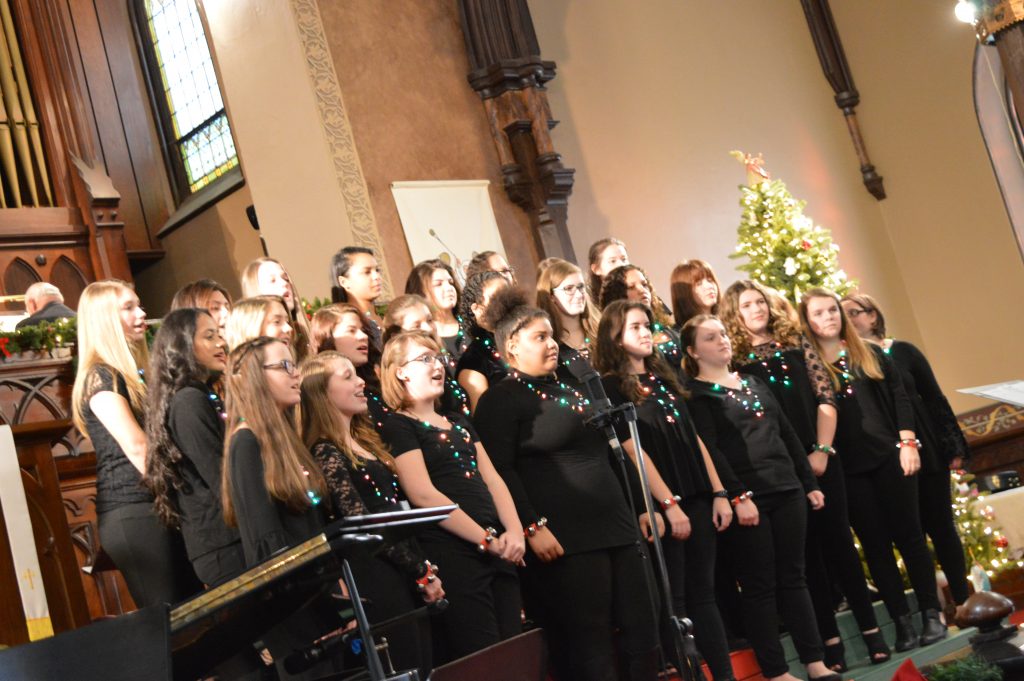 And, the audience participated in sing-along fun with "Jingle Bells", "It's Beginning To Look a Lot Like Christmas".
It was a wonderful and joyous afternoon. Thank you, Thank you, Thank you to all the amazing local performers who give us so much joy year after year! We look forward to next year!
The Albion High School Alumni Foundation wish to thank the sponsors of the event: Christopher-Mitchell Funeral Homes, Inc., Dr. Thomas & Sandra Madejski, and Charlie & Kim Nesbitt. We would also like to give a huge thank you to the Concert Series Organizational Committee: Diane Palmer, Maarit Vaga, Michele Bokman, Jonathan Doherty, Anne Downey, Chris Haines, Bill Lattin, Sandra Madejski, Robin Nacca, Charlie Nesbitt, Kim Nesbitt, Marissa Olles, Kim Remley, Debbie Restivo, Marsha Rivers, Mike Thaine, and Doreen Wilson. And, thank you to the businesses who sold tickets for the event: Bloom's Flower Shop, Hazy Jade Gift Shop, and Albion Agencies. And, a very special thank you goes out to the congregation of the First Presbyterian Church of Albion for graciously opening the doors of their beautiful church for our community concerts.